Introduction:​
3D printing is an incredible technology, allowing individuals to transform digital designs into tangible objects. With the rise in popularity of 3D printing, the need for mobility and ease of monitoring has become increasingly crucial. This is where mobile apps come into play, allowing users to manage, monitor, and even design 3D prints right from their smartphones. In this article, we delve deep into the world of 3D printing mobile apps, focusing on OctoPrint, Klipper related apps and others that have become essential tools for enthusiasts and professionals alike.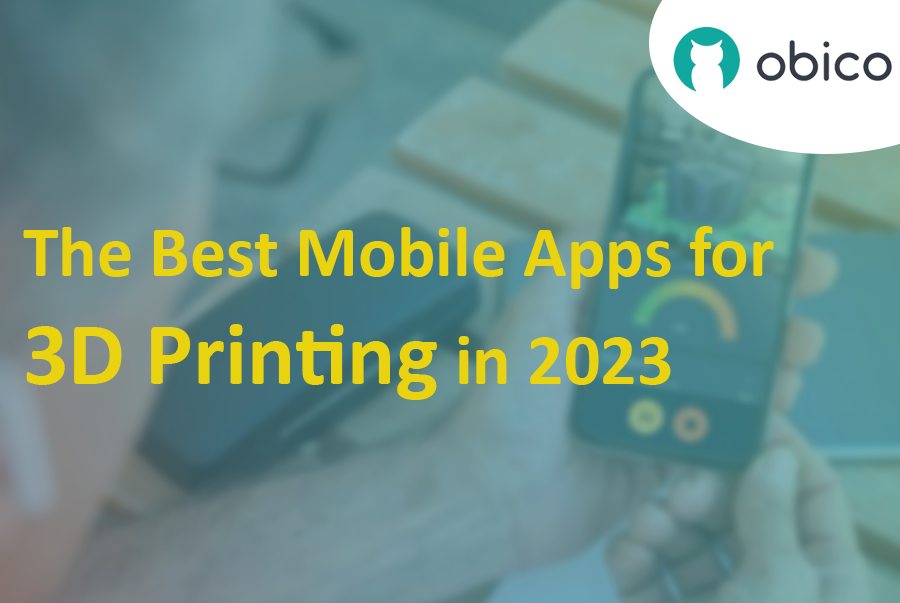 Why mobile apps for 3D printing are useful?​
3D printing, once a niche hobby, has quickly expanded into various sectors such as healthcare, education, manufacturing, and even at-home projects. With the growth of this technology, the tools surrounding it, notably mobile apps, have seen a surge in development. Mobile apps for 3D printing have brought forth a revolution in how individuals interact with their printers. Here are compelling reasons why these mobile apps are becoming indispensable for 3D printing enthusiasts and professionals alike:
Remote Monitoring: One of the most significant advantages of using mobile apps is the ability to remotely monitor print jobs. You don't need to be physically present near the printer. This is especially useful for lengthy print tasks, ensuring that you can keep an eye on the progress from anywhere, anytime.
Instant Notifications: Many 3D printing apps come with push notification features. This means you'll be immediately informed of any errors, when a print job is complete, or if there's a need for intervention. It significantly reduces the chances of print failures and wasted material.
Streamlined Workflow: Mobile apps often incorporate an end-to-end solution from design to print. You can tweak designs, adjust settings, and then directly send them to the printer, all from a single interface.
Accessibility: Mobile apps offer unparalleled accessibility. Whether you're at home, in the office, or even on vacation, you can control and monitor your 3D print jobs. It's especially useful for professionals who manage multiple printers or run 3D printing businesses.
Storage and Libraries: Some apps come with cloud storage, allowing users to store their designs online. This not only offers a backup for your projects but also allows you to access them from any device. Moreover, many apps provide integrated libraries with pre-designed models, saving time and effort.
User-Friendly Interface: Mobile apps, designed for diverse user bases, often prioritize user-friendly interfaces. This means even if you're relatively new to 3D printing, you can navigate and use these apps with ease, making the printing process more approachable.
Integration with Other Tools: Many 3D printing apps integrate seamlessly with design tools, scanners, and other software, creating a unified platform for all your 3D printing needs. This integration streamlines processes and enhances efficiency.
Community and Support: Several mobile apps have built-in communities where users can share designs, offer solutions, and provide support. This collaborative approach accelerates learning and problem-solving.
Cost Savings: By being able to closely monitor and control print jobs, users can reduce errors and material wastage. Instant notifications and real-time monitoring can prevent failed prints, ultimately saving costs in materials and energy.
Scalability: For businesses or institutions with multiple 3D printers, mobile apps can offer centralized control. This means managing multiple print jobs across different devices becomes more straightforward and organized.