OctoPrint Remote Access Plugins - All You Need to Know
· 18 min read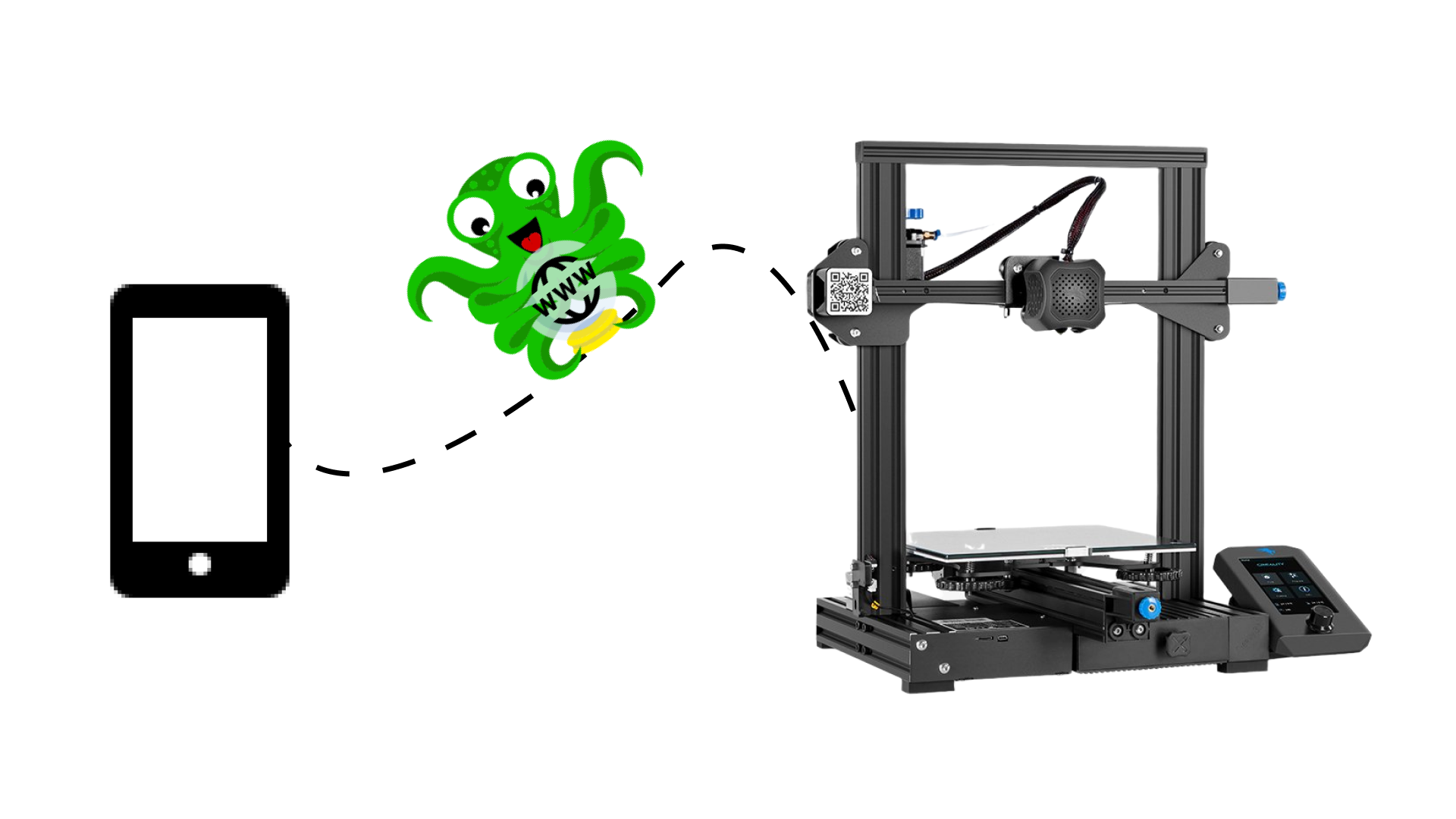 One of the first things many makers to to improve their experience after buying a 3D printer is install Octoprint. And why not? It's one of the best upgrades you can get for your 3D printer because it lets you control and monitor everything about your 3D printer and print jobs right from your browser.
OctoPrint, however, only works on your local network by default, which could limit its use. And let's face it, sitting through hours of print time isn't something most of us look forward to. And, while life comes in the way and we have to travel, we can certainly do better than worrying about whether our print is on track or whether it has encountered any issues.
And simply being notified of an issue is frustratingly useless. You don't want to be a bystander when something goes wrong with your 3D prints. Instead, you want to be able to take the steps needed from wherever you are to make sure your 3D printing jobs stay on track.
Accessing OctoPrint Away From Home​
When you are away from home, you can access OctoPrint using a variety of methods; the easiest being with the use of OctoPrint Remote Access plugins. This method is ideal for people who aren't technical savvy and want a simple and quick setup process. However, you can also use other methods like direct access, port forwarding, or VPN and to know more about these techniques, you can read our guide.
Over the years, developers have created numerous plugins that allow OctoPrint Remote Access. This, however, makes it difficult for new users to choose the right plugin, one that is both simple to use and feature-rich.
But don't worry, we've got you covered with a list of the best OctoPrint remote access plugins so you can access OctoPrint and your 3D printer from anywhere!
Obico for OctoPrint (formerly The Spaghetti Detective)​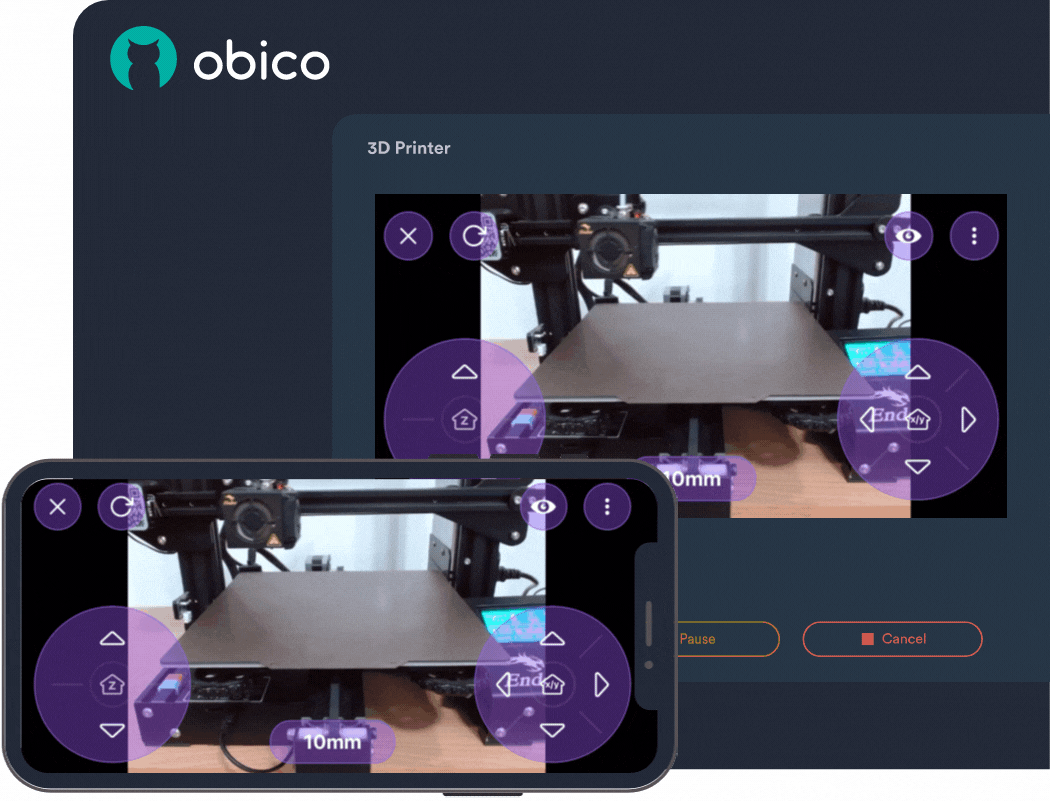 Obico Dashboard/Courtesy: Obico
Obico, formerly known as the spaghetti detective, is an open source software that streamlines your 3D printing workflow and allows you to monitor and control your printer from anywhere. The Obico platform is essentially an all-in-one solution for smart 3D printing.
When it comes to OctoPrint Remote Access Plugins, however, the Obico Octoprint plugin stands out from the rest thanks to a simple but pioneering feature: AI Failure detection. But we'll get to that later.
Favorite Features​
Full OctoPrint Remote Access​
To begin, Obico for Octoprint plugin enhances your 3D printing experience by allowing you to control and monitor your 3D printer from any location. You can start, stop, pause, and do a lot more with remote access to your 3D printer with Obico, which gives you total control from anywhere. Additionally, you get unlimited access to live streaming of your print jobs when using the Obico for OctoPrint plugin.
With unlimited live streaming and remote access to your 3D printer via Obico, you can keep a watch on your prints in real time and instantly know if your printer is acting up and take corrective action.
Obico also allows you to record time-lapse videos of your print jobs, which is helpful for troubleshooting issues in case of a failed print.
Easy to Use Mobile and Web app Accessible from anywhere​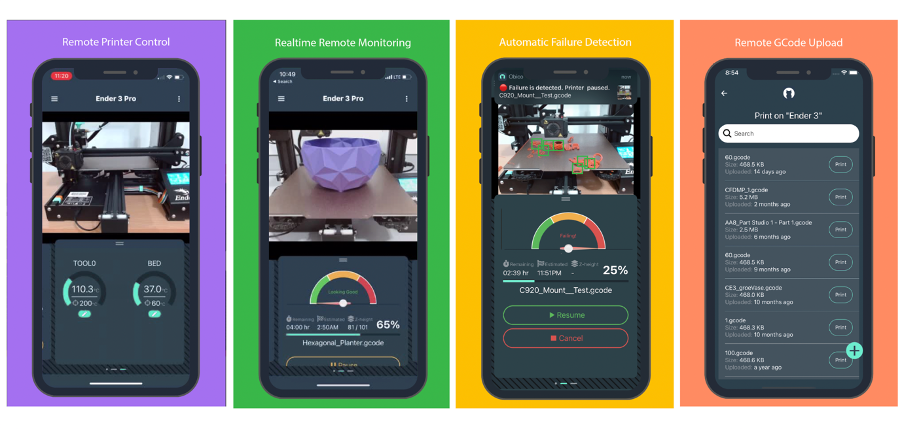 Obico iOS Mobile App screens/Courtesy: Obico
Obico's mobile and web apps make it easy to monitor and control your 3D printer from anywhere and on any device. All you need is your printer and a device with an internet connection (not necessarily the same network).
Even if you're just getting started with 3D printing, Obico's intuitive user interface will make remote monitoring a breeze. You can send an upload, and print from any browser or the Obico mobile app (available for both iOS and Android). Or, you can simply monitor the status of a live print while you're on the move.
AI Failure detection​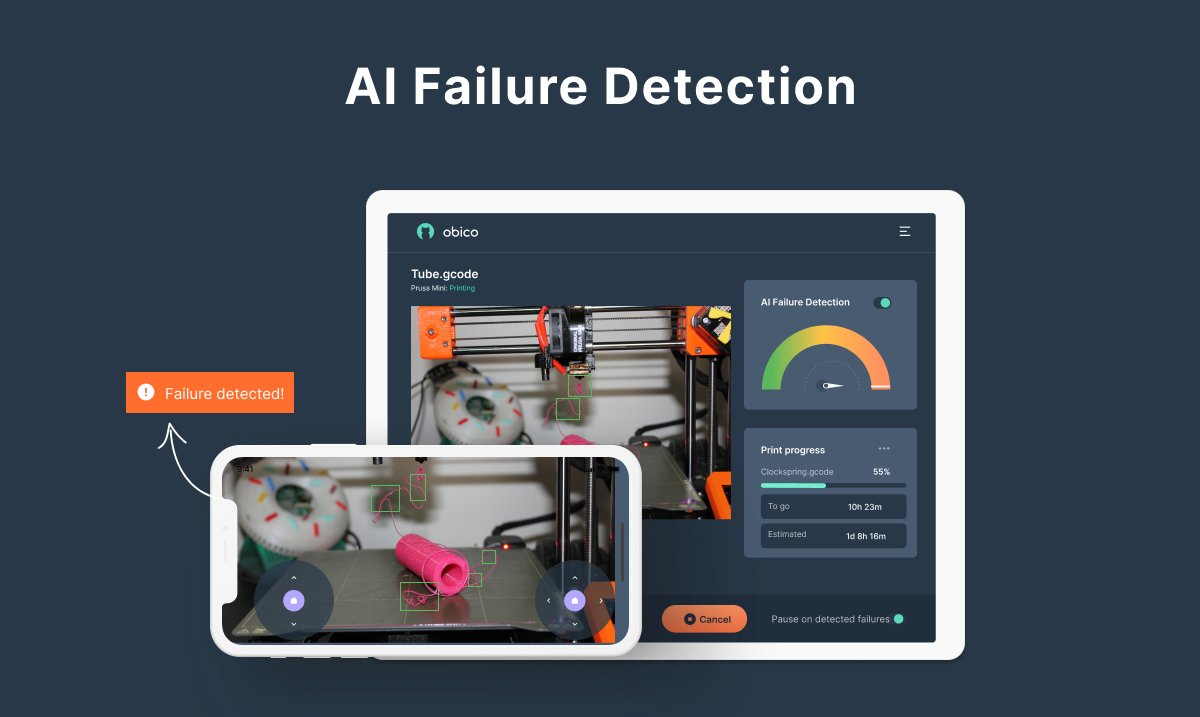 Obico AI Failure Detection Panel/Courtesy: Obico
When it works properly, 3D printing can be a lot of fun. That is, until things go horribly wrong. If you have long prints scheduled, print failures can be a constant source of worry. Even with a live webcam feed, it's nearly impossible to keep an eye on your prints all the time. We've all had times when we wished we had an extra set of eyes.
You do now, in a way.
Obico's AI Failure detection tool uses Deep Learning technology to constantly monitor the video feed of your 3D printer, frame by frame, to identify any issues with your prints. When you are unable to watch your 3D prints, Obico's AI Failure detection tool will do it on your behalf.
It can be set in such a way that when a failure is detected, the 3D printer automatically stops the print. Alternatively, you can set up Obico to send push notifications through the mobile app, as well as Discord, Slack, Pushover, Pushbullet, email, and SMS whenever AI detects a problem with a print job.
Obico's AI Failure detection is a blessing since it reduces filament waste, protects equipment from damage, and saves time and money that would otherwise be wasted if a print failure went unnoticed.
Level of Difficulty?​
Setting up Obico for OctoPrint is incredibly simple and quick, requiring little setup time. Simply install the Obico plugin from the OctoPrint plugin repository and follow the setup wizard's instructions. You can always refer to our full OctoPrint Setup Guide if you're having trouble.
Once you've installed the Obico for Octoprint plugin, linking your printer to the Obico Cloud takes less than 2 minutes! You can use an email address and a password to sign in to Obico cloud. The same credentials can be used for both the mobile app and the web app.
Even better, the Obico platform can be self-hosted on your own server! If you choose to do so, you'll need specialized hardware, such as an old laptop or an Nvidia Jetson Nano(4gb), and a fair amount of technical know-how. If you'd like to know more about the set up, check out our in-depth Self-hosted Obico Server Guides.
OctoEverywhere​
OctoEverywhere is a new and popular OctoPrint plugin that enables secure remote monitoring and control of your 3D printer from everywhere! It uses high-quality bank-level encryption to establish a safe channel between you and your printer, allowing you to log in to your OctoPrint portal from everywhere with no hassle.
The plugin now includes complete printer notifications over SMS, Email, Discord, Telegram, Android, Slack, and more. In addition, full frame rate webcam streaming is available with the OctoEverywhere Octoprint plugin. It is worth noting, however, that paid users get streaming/access priority. As the plugin grows in popularity, free users may suffer connectivity issues.
Favorite Feature​
Full Integration with other popular apps​
The secure and powerful remote access technology from OctoEverywhere isn't limited to the OctoPrtint web portal. Your favorite OctoPrint apps can now be used everywhere thanks to this plugin.
iOS users can link OctoEverywhere with the Octopod and Polymer apps. Printoid and Octoapp integration is available for Android users. Simply download the applications listed above, sign into OctoEverywhere, and start printing!
Level of difficulty?​
The full setup takes less than two minutes to complete. You only need to install the plugin and create an account.
However, there is a catch. Integration of third-party applications is only available after paying a subscription, and even then, users are limited to a maximum of ten printers per subscription plan.
Polar Cloud​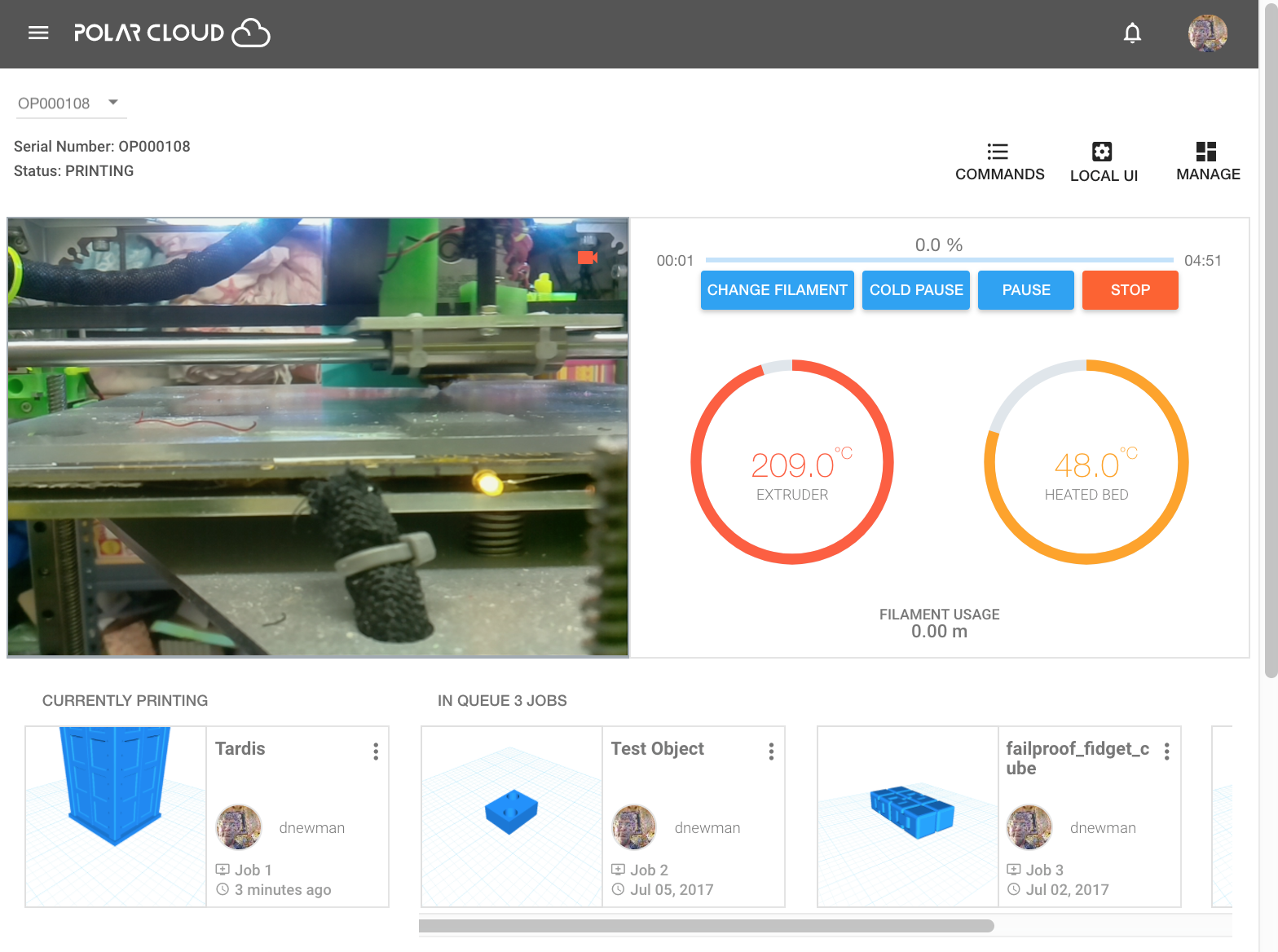 Polar Cloud/Courtesy: OctoPrint Plugin Repository
Polar Cloud is a 3D printing platform by the American company Polar3D. Polar Cloud provides a web-based interface for controlling your 3D printer's functions, including starting print jobs, monitoring their progress, and stopping prints.
With the Polar Cloud OctoPrint plugin, OctoPrint will be able to communicate with Polar Cloud, allowing you to monitor and control it from anywhere in the world. Basically providing a remote access to your 3D printer from any web browser on a phone, tablet, or laptop.
Favorite feature​
Educator's Tool​
Polar Cloud has grown in favor as a tool for educators due to its "virtual classroom" feature. The same printer can be shared by several students and teachers, and an administrator can be appointed with the sole authority to initiate print jobs. Teachers may relax knowing that they have a Polar Cloud on their side.
Level of Difficulty?​
The only problem with Polar Cloud is that it is a little tricky to set up.
OctoPrint DiscordRemote​
Discord is a relatively new platform for online communication that initially gained traction in the gaming community but quickly evolved into a full-fledged service for anyone wishing to chat or join online communities. As the 3D printing community began to adopt Discord, it was only a matter of time until an OctoPrint Plugin was developed for the platform.
Users can control OctoPrint remotely by using a Discord Bot and the OctoPrint-DiscordRemote plugin. The Discord bot allows you to communicate with your 3D printer via a dedicated Discord channel.
Favorite Feature​
Discord 24/7 bot​
You can send messages (commands) to the bot, and the bot, which is available 24/7, will respond or take action depending on those commands. You can send commands to see the print's progress in real time with screenshots, start or stop printing, and so on.
Level of Difficulty?​
You will have to learn a few standard commands and have control over the 3D printer operation. You can get a list of commands that can be executed by sending the"/help" message. However, outside of its set of commands, the bot does not understand anything.
Telegram​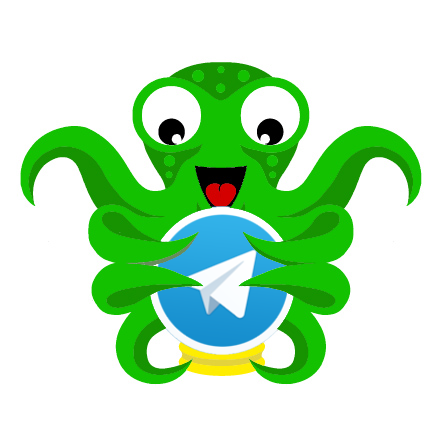 Integrates Telegram Messenger with Octoprint/Courtesy: OctoPrint-Telegram github
Telegram is a multi-platform messaging service with an estimated 550 million monthly users. OctoPrint-Telegram is a plugin that integrates Telegram Messenger with Octoprint. It's similar to the Discord plugin in that a Telegram bot works around the clock and can be linked to your 3D printer through OctoPrint. You may remotely access, control, and monitor your 3D printer by sending a list of available commands such as for Start or Abort Print. As you send the printer commands, it will carry them out. You'll need to learn certain commands, but don't worry—they're simple. You can also view a list of available commands by sending the Telegram bot the/help command.
Favorite Feature​
Schedule Automatic Updates​
You can configure the OctoPrint-Telegram plugin to send you automatic print status updates. You can, for instance, set up webcam images to be sent to you automatically before and after printing, as well as at user-defined intervals during the print. E.g., every 5mm of height OR every 10 minutes-whichever comes first.
Using the Remote Access commands for your 3D printer, you can change or tweak things while the printing is in progress.
Level of difficulty?​
If you've never used Telegram before, getting started can be difficult. Setting up OctoPrint-Telegram involves a lot of steps and some complicated commands that could go wrong easily. Although there are several commands for remotely accessing your 3D printer using Octoprint, it may feel limiting. For example, you cannot modify the temperature of the bed or the nozzle while the print is running.
Ngrok​
The Ngrok Tunnel plugin is designed to utilize Ngrok services to build a tunnel for remote access to OctoPrint. And with OctoPrint connected to your 3D printer, you have complete remote access. Most plugins we've seen so far use port forwarding, which in most circumstances is fairly secure, although security cannot be guaranteed. Tunneling is a more secure alternative when compared to port forwarding.
With the Ngrok Tunnel OctoPrint plugin, you may access your OctoPrint instance, web interface and API included, from any location in the world. The plugin leverages ngrok's secure tunnels but has no affiliation with them.
Favorite Feature​
High-level security​
When you're not on your home network, you can still use the entire OctoPrint UI thanks to the Ngrok Tunnel plugin for OctoPrint. For security, SSL and Basic Authentication are used to encrypt the Ngrok Tunnels. Essentially, you get complete remote access to your 3D printer while also having the reassurance that the connection is secure.
Level of difficulty?​
All you need to do is create a free account at ngrok.com and configure the plugin via the OctoPrint settings panel. There is one caveat: with a free account, you get assigned a random subdomain of ngrok.com, and this subdomain changes each time OctoPrint gets restarted. To use a fixed subdomain, you must have a paid service with ngrok.
It may feel like a chore, but if you're concerned about security, these extra steps won't matter.
AstroPrint Cloud​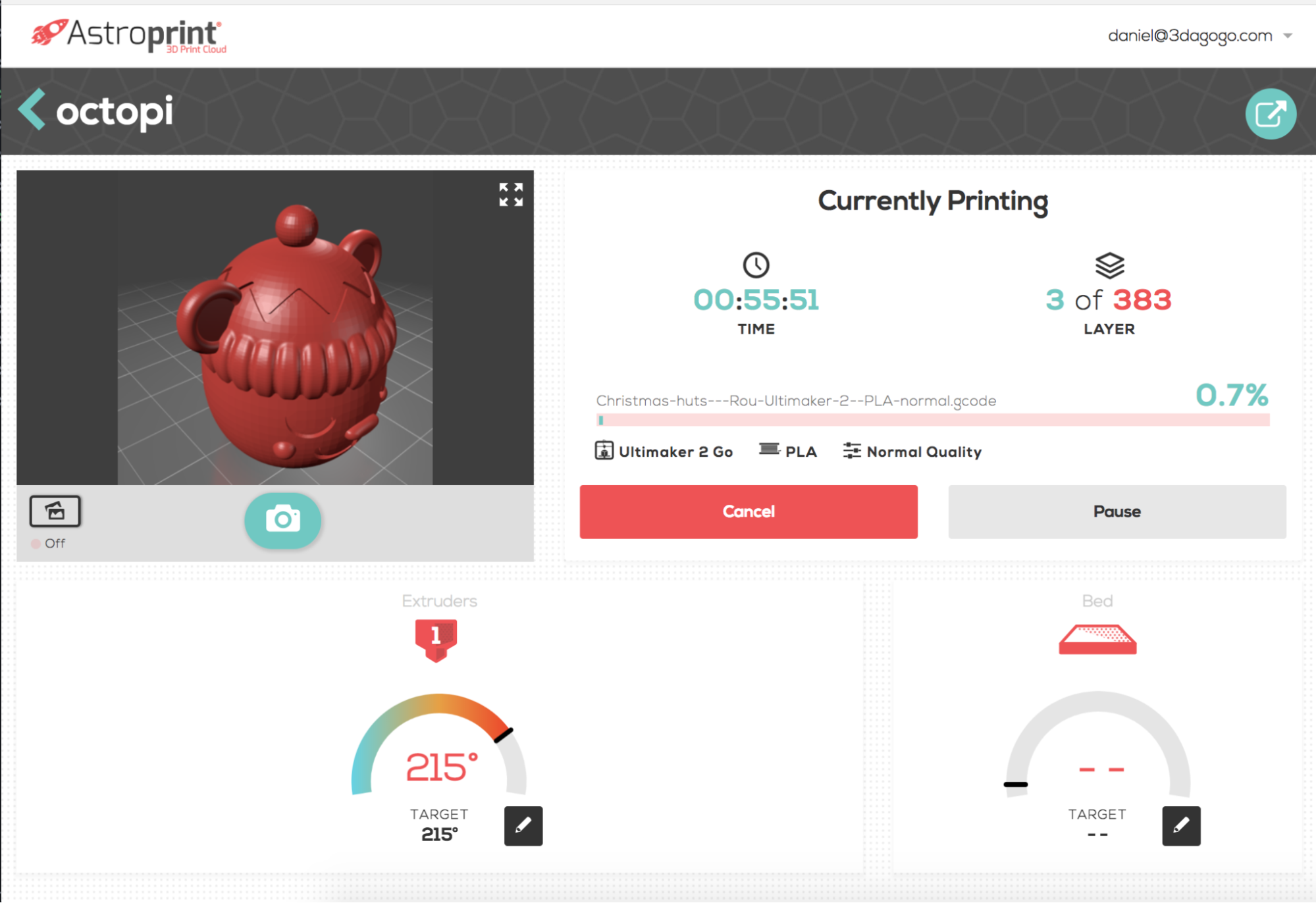 AstroPrint Cloud interface/Courtesy: OctoPrint Plugin repository
Astroprint is a cloud-based PaaS, or "Platform as a Service," that allows 3D printer management from any web-enabled device. As one of several services that it provides, it offers a plugin for OctoPrint known as the AstroPrint Cloud. It links the OctoPrint 3D printer to the AstroPrint servers, allowing for optimal operation and integration.
AstroPrint Cloud OctoPrint plugin has all of the features you'd expect from an Astroprint gateway or AstroBox, including Remote Access to your 3D printer. This plugin includes features such as queuing, file management, remote monitoring, live streaming video, and access to high-quality printable content.
Favorite Feature​
Cloud slicing​
One of AstroPrint's most unique features is cloud slicing. It has two common slicer engines built in: Cura and Slic3r, which can be opened directly in the browser without installing anything. It is compatible with Safari, Firefox, Chrome, Edge, Opera, and Firefox. You can import a mesh, tweak it and get it ready for 3D printing, run a simulation, and fix any mistakes you find before exporting the GCODE. AstroPrint Desktop also supports offline slicing.
Level of difficulty?​
The installation process for AstroPrint Cloud is a bit complex. Nevertheless, for some application scenarios, AstroPrint Cloud could be the best option and worth the extra effort.
SimplyPrint Cloud​
Another promising cloud service, SimplyPrint aims to streamline your workflow by simplifying every aspect of the printing process. OctoPrint's "SimplyPrint Cloud" plugin, which links your 3D printer(s) to the SimplyPrint platform and grants you remote access to OctoPrint.
Once the SimplyPrint plugin has been installed and deployed in OctoPrint Server, users will be able to remotely start, pause, and monitor the progress of their 3D printing, as well as view the live feed from the paired webcam.
Favorite Feature​
SimplyPrint slicer​
SimplyPrint has developed its own "SimplyPrint slicer," which you may use to slice online in your browser. However, you are not limited to using only one slicer and can use any other slicer without limiting remote access to your 3D printer. Regardless of slicer, you can still watch your prints online with livestream, print progress, expected finish, and so on. Using the SimplyPrint Cloud OctoPrint plugin, all you need is a smartphone or PC to get Remote Access to your 3D printer.
Level of difficulty?​
Since the project is aimed to make 3D printing simpler, they have ensured that the SimplyPrint installation is easy to set up. Although the Cloudflare Tunnel installation is a bit complicated.
RaiseCloud​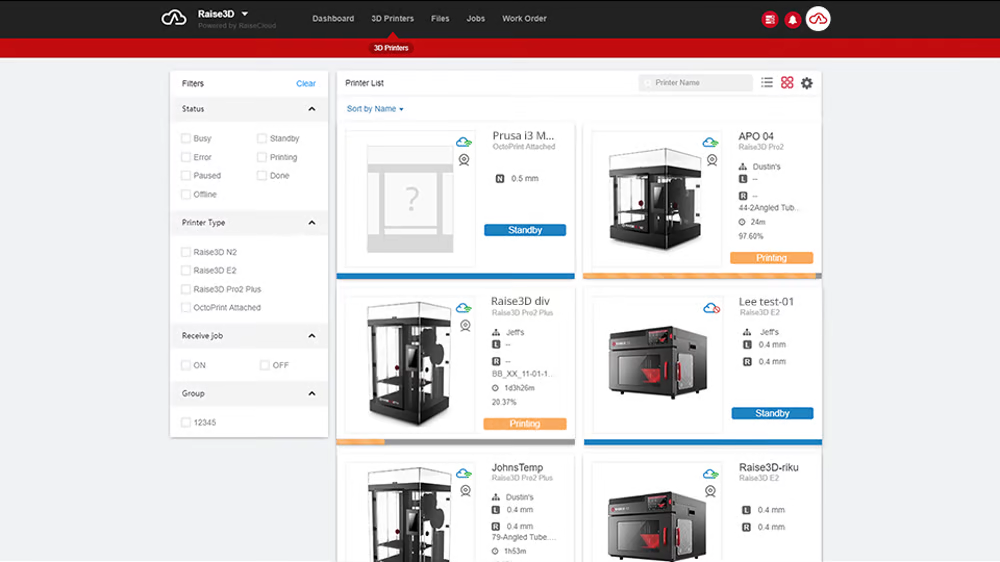 Raisecloud layout for Print farm/Courtesy: OctoPrint Plugin Repository
RaiseCloud is a printer management application that allows you to control and operate 3D printers from anywhere. Initially accessible as a plugin for Raise3D printers exclusively, it is now compatible with the majority of open-source printers. With the RaiseCloud OctoPrint Plugin, you can remotely control your printer, manage your files, and monitor printer status in real-time.
Favorite Feature​
Print Farm management​
Managing a large number of 3D printers in one place, also known as a "print farm," is a key feature of RaiseCloud. The dashboard is ideal for managing a fleet of printers and giving quick access to important data at a glance. Complex information is more easily accessible through a grid of tiles, the size of which changes automatically based on the number of printers connected. Moreover, labels of different colors help identify which machines are active and which are not.
Level of difficulty?​
If you are using Raise3D printers, your devices are natively compatible with RaiseCloud.
If you use third-party printers, the first step is to configure OctoPrint on all of them. To access all of Raise3D cloud's services, you need to go through a "binding procedure" (which connects or binds your 3D printer to Raise3D cloud). Depending on your technical knowledge, the process may become rather complex.
OctoPrint-OctoRant​
The OctoPrint-OctoRant plugin, like the OctoPrint-DiscordRemote plugin, allows you to interact with OctoPrint using a Discord channel. A webhook URL enables this functionality.
Favorite Feature​
Simple Discord Notifications​
Since OctoRant just acts as a notifier, notifications can only be transmitted in one direction, from your printer to your Discord channel. Therefore, your printer will be unable to respond to commands sent via Discord using this plugin. It's useful if you want a basic plugin that sends Discord updates on a regular basis.
Level of difficulty?​
Installation is simple, and you can connect your 3D printer using a Webhook URL in the OctoPrint settings.
Karmen Connector​
The Karmen Connector OctoPrint plugin enables you to securely integrate OctoPrint with Karmen Cloud with just a few clicks, allowing you to start managing your prints from anywhere in the world. By installing this plugin, your OctoPrint server will be connected to the Karmen Cloud over an encrypted WebSocket connection. Once installed, you will be granted "superpowers" that will allow you to remotely access your 3D printer and control and monitor your prints in real time. Karmen Connector will also provide its users with real time diagnostics like temperature sensor details and ongoing print stats. Start, stop, and pause controls for the printer are also accessible.
Favorite Feature​
Karmen Pill​
If your FDM 3D printer lacks gear such as a Wi-Fi network adapter, a webcam for printer monitoring, assistive lighting, or diagnostic capabilities, then Karmen Pill could be the perfect solution. It is a piece of hardware (a tiny box) that lets you connect your printer to a local network or the internet (using an USB interface). When connected to the Karmen Cloud Service, even the most basic 3D printer will have access to advanced remote monitoring features.
Level of difficulty?​
The Karmen Connector OctoPrint plugin installation is quite simple, but you will need to generate an Octoprint secondary API key in order to access Karmen Cloud services. However, the Karmen Pill may provide some challenges due to the fact that at present, both its website and instructions are only available in Czech.
MattaCloud Beta​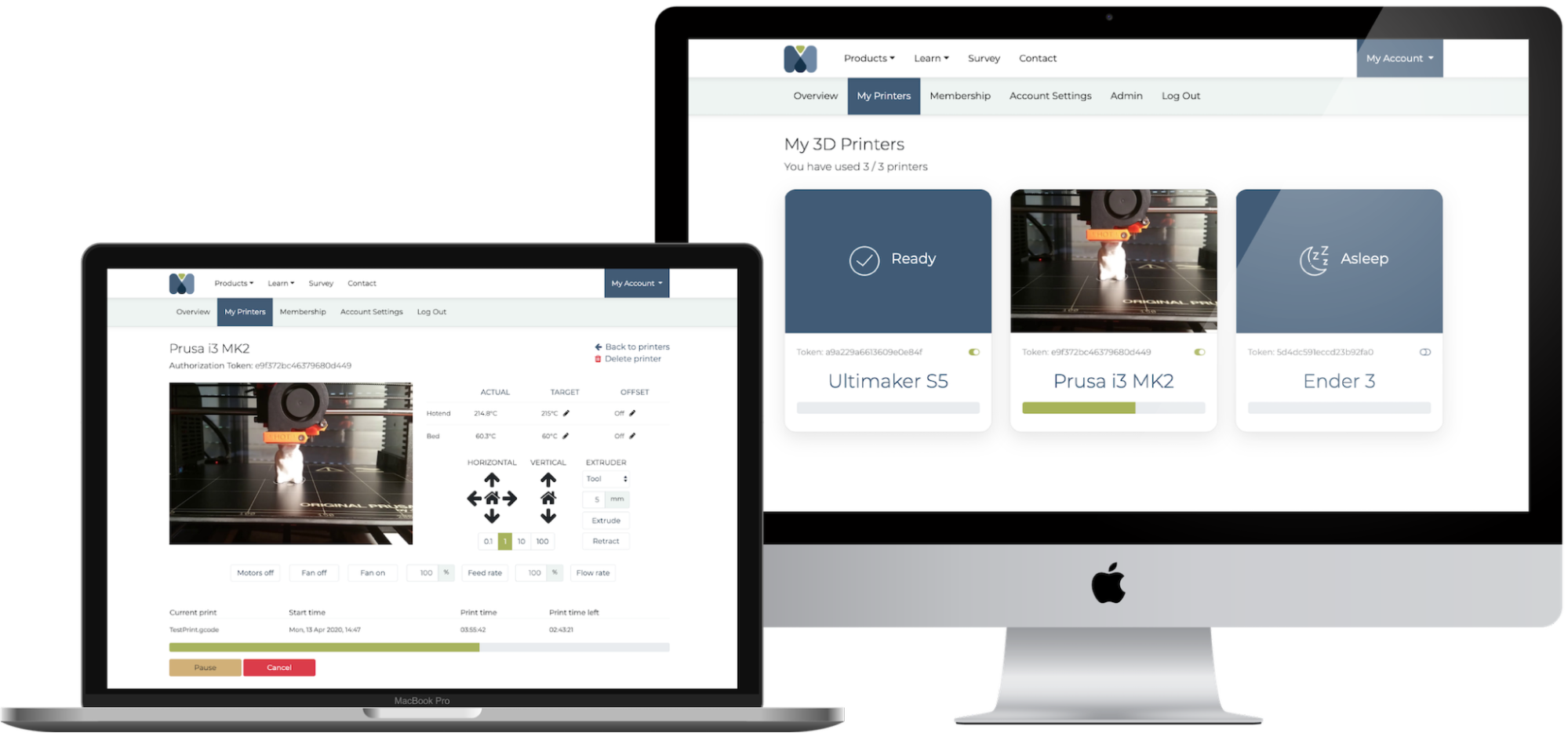 Mattacloud Beta/Courtesy: OctoPrint Plugin Repository
Matta is a UK-based "stealth start-up" that offers full remote access to your 3D printer using the OctoPrint-Mattacloud Beta Plugin. Matta promises to feature superior AI error detection, similar to Obico. However, unlike Obico, whose AI failure detection capabilities are extensively documented and proven, Matta AI error detection is still in the testing phase.
Nevertheless, the Mattacloud Beta plugin boasts complete remote access for your 3D printer. So it might be worth your time to look into it.
Favorite Feature​
Comprehensive Remote Access​
The 3D printer remote access features include controlling X,Y and Z axes. Start, Pause, Cancel or restart 3D prints. You can even remotely upload or delete G-Code files and more.
Level of difficulty?​
The installation is simple, and you may sign up for the Mattacloud Free Plan. The catch is that Mattacloud's OctoPrint integration is still being worked on, so users may run into bugs when they use it.
In Summary​
As we've seen, there are several plugins that enable OctoPrint remote access. Each has its own set of features and benefits, and depending on your 3D printing project, one will work better than the other.
The Obico for OctoPrint plugin aims to strike the ideal balance between flexible remote access to OctoPrint and user-friendliness. And, to make things easier, the best features are available for free for one printer.
To get you started, the full installation guide covers installing the Obico for OctoPrint plugin in detail.
In addition to 3D printers running OctoPrint with marlin firmware, Obico also enables remote access and Ai failure detection for 3D printers with Klipper firmware connected to Fluidd or Mainsail.
Related Articles:
Obico vs Octoeverywhere - All You Need to Know
OctoPrint Plugins for 3D Printer Status Notifications
How to Access OctoPrint Over the Internet Safely and Securely
Klipper vs Marlin 3D Printer Firmware
How to Install Klipper (and Fluidd) on Your Ender 3 - Setup and Configuration