Best Websites for 3D Printing Models - 2022
· 16 min read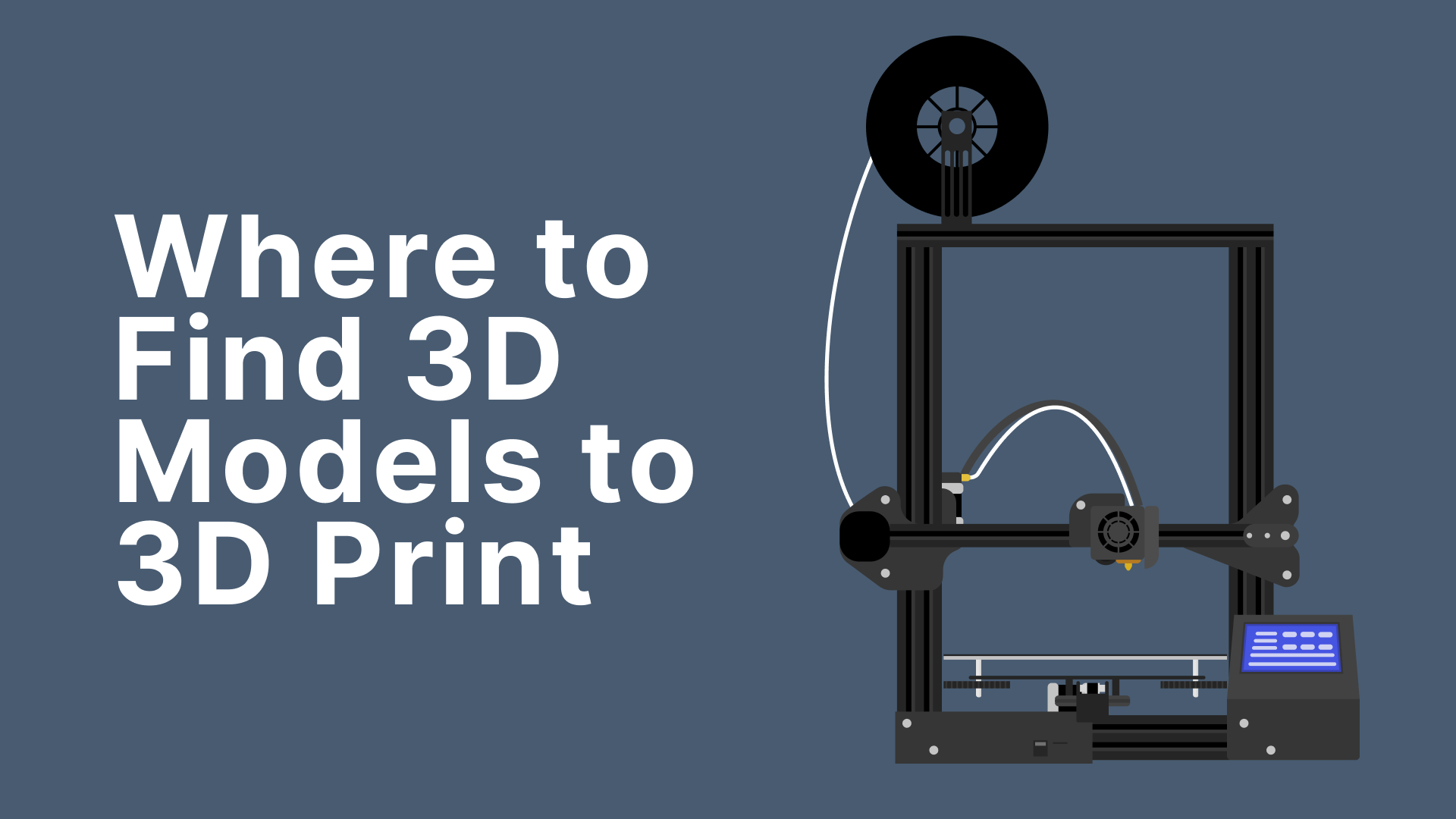 This article will go over these websites, as well as the various benefits and drawbacks of various 3D model sites. There are numerous lists available, but this article will focus on sites that have a majority, or at least a large number, of models designed specifically for 3D printing.
Printables.com​
Printables is a 3D printing models repository from Josef Prusa, a well-known name in the 3D printing industry. Earlier this year (2022) the Printables platform was launched as a rebranded version of the earlier PrusaPrinters. With this new brand, Prusa is attracting users from outside the Prusa ecosystem.
Printables has a large collection of free 3D models that anyone can download and use under the terms of the license.
Features​
3D Model Repository: Printables has a large 3D model repository and a huge global community. It has over 235,000 registered users, 120,000 models published, and 550,000 monthly visitors.
Reward System: It has a designer reward system. Designers are rewarded with either actual filaments or website badges.
More than a Repository: Printables is much more than a 3D model repository because you can interact with its large and active community, enter contests to win exciting prizes, and join regional groups to connect with people in your area. Users can also participate in educational projects, read high-quality Prusa blogs, and shop at the Prusa Eshop.
Pros​
All 3D models are available for free download.
On the Printables platform, any designer can upload and share their models.
Contests are held on a regular basis, and anyone can enter to win great prizes such as Prusa 3D printers.
It has a simple user interface.
The 3D models can be viewed using a 3D viewer.
Cons​
Designers cannot monetize their models at this time.
The number of options available on the site may overwhelm new users.
Example Models​
Keychain Pill Box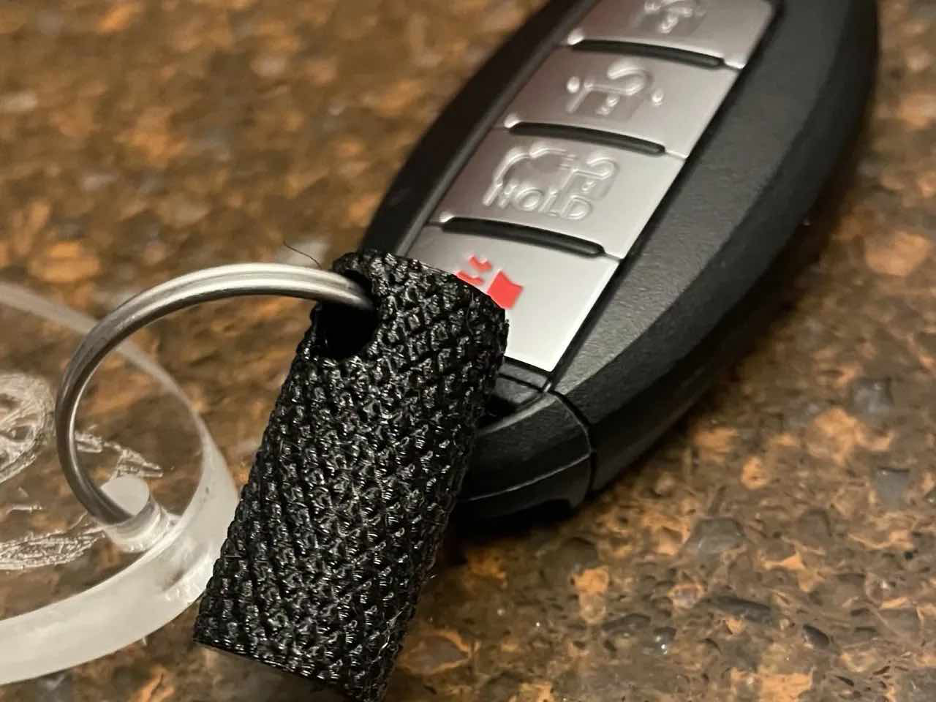 Keychain pill box by Gard7
A small keychain pill box to keep your medications close at hand. The creator's recommended settings for printing this model are 10mm detail settings with PETG.
Bottle Holder Crutches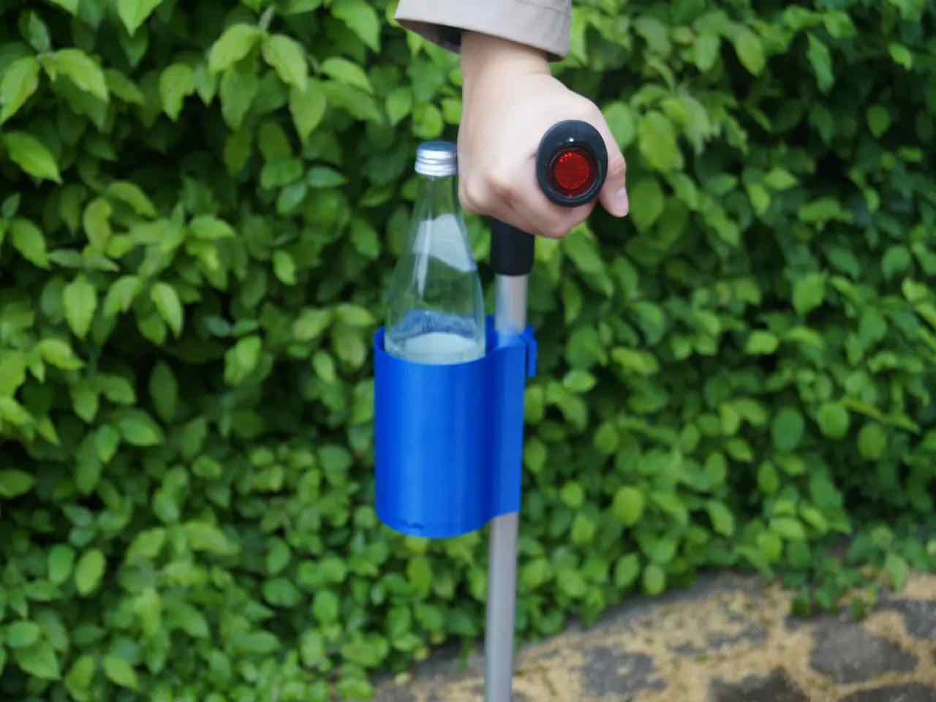 Printables Bottle Holder Crutches by STEP
This is a crutch bottle holder. The creator recommends printing this model with 0.2mm resolution, 20% infill, and PETG material. You'll also need 4x M6x25 screws and 4x M6 nuts.
Cults 3D​
Cults3D is a 3D printing and design digital marketplace. You can discover everything you want for 3D printing (FDM, SLA, DLP, SLS), CNC machining and laser cutting. It is the ideal place for people who don't know how to create a 3D model but still want to 3D print objects.
All models are segregated based on multiple categories and you can search for the one you wish. These models may be free or paid and free to use or under license, but you will mostly find what you are looking for.
Cults also provides curated collections based on well-known big-name brands (for example, IKEA hacks, toys, video games, pegboards, or bike accessories).
Features​
User-Friendly Website: The platform has a user-friendly website design and a simple search option.
Available in Five Languages: The website is offered in five different languages: English, French, Spanish, German, and Russian.
Find a 3D Printer / Get a Voucher: On Cults, you can also find a 3D printer near you, get discount codes to buy cheap 3D printers or filaments, and enter a variety of 3D printing contests. Cults is a joyful community that brings together all 3D printing enthusiasts to converse and create.
Unique and Premium Designs: Unlike many other similar websites, the online repository includes a number of one-of-a-kind designs that cannot be found elsewhere.
Commission System: Cults has a commission system where designers can sell their designs and earn 80% of the net selling price (excluding VAT) for each download via PayPal.
Pros​
Cults3D has over 6.07 million international makers and hosts over 696,000 printable designs contributed by 68,000 designers. Users can download and use a plethora of free and paid models from the repository.
The website can be accessed in five languages: English, French, Spanish, German, and Russian.
Models are available in a variety of file formats such as STL, OBJ, 3MF, CAD, STEP, SCAD, or DXF, DWG, SVG.
The majority of the models have been pre-tested for 3D printing, and some have even been CNC-tested.
Cons​
This massive repository with numerous categories makes it difficult for individual designs to stand out and thus earn money more quickly.
Despite its size, the database is not large enough to compete with sites like Thingiverse.
Because the website makes extensive use of animated gifs to showcase the designs, loading times are extremely slow.
Cults3D only pays out 80% (excluding VAT) of earnings to the creator.
Cults3D has been involved in a few controversies, like not paying out a user and including a dispute with Games Workshop, in which it was formally asked to remove approximately 200 designs from its website.
Example Models​
Soap Holder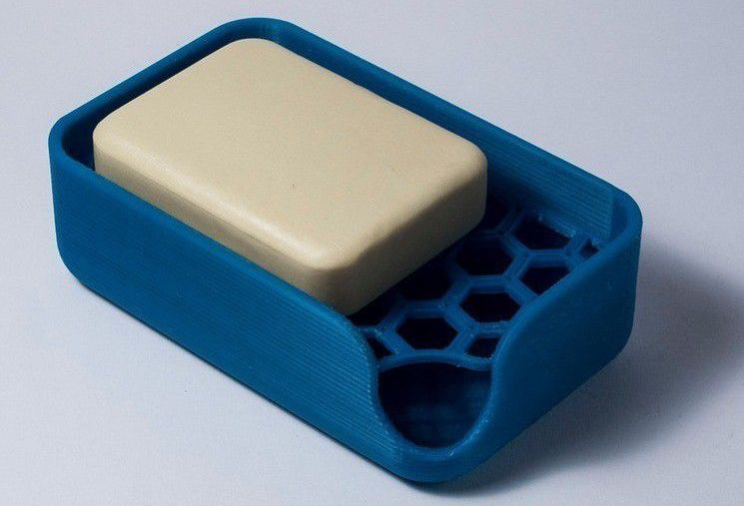 Soap Holder by piuLAB
This is an ordinary soap holder. The ideal settings have not been shared by the creator, but you can print the model in ABS material with standard settings of 0.4mm resolution and 20-40% infill.
Low Poly Captain America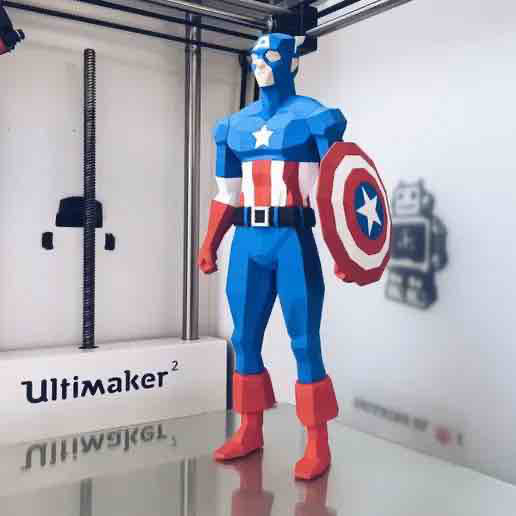 Low Poly Captain America by BIGLILDESIGN
This is a Low Poly Captain America, one of Marvel's most recognizable characters. The ideal settings for printing this model, according to the creator, are 0.1mm resolution and 100% infill. All parts have been optimized for print orientation, and the parts will need to be glued together.
Thingiverse​
When it comes to free 3D models, Thingiverse is the first name that pops in your head. It is wildly popular and even considered as 'the' destination for searching 3D printing models. It has a database of over 1.4 million free STL files, way more than any other repository. Thingiverse was founded in 2008. MakerBot purchased Thingiverse, which is now part of UltiMaker (The entity formed by the merger of Ultimaker and MakerBot).
Any designer can upload his or her models to the website and allow them to be freely shared, modified and downloaded. However, one cannot monetize and earn money through the platform.
Features​
Tip designer: Users can use the 'Tip Designer' feature to show their appreciation for the creator by donating money.
MakerBot Integration: With the acquisition of MakerBot by Stratasys in 2013, the platform was integrated with MakerBot. This means that the Thingiverse is backed by an industry leader, who takes care of the platform's maintenance and growth.
Education: The education section of Thingiverse was designed specifically for teachers and educators. After the MakerBot integration, this section got linked to the MakerBot Education platform. This integration now enables educators to find 3D printing lesson plans organized by subject. It is an excellent tool for learning and planning activities for students.
Pros
The largest online model repository, with over 1.4 million files.
Each model includes detailed instructions to assist other users in printing the part in the best possible settings.
Users can tweak or customize the models before downloading them.
There is no need to log in to download models.
Cons​
The user interface is not particularly clean and may appear old or outdated.
It has many categories, but unlike its competitors, the categories are not visible upfront.
This website does not allow users to monetize their creations.
Example Models​
Articulated Rocky Dragon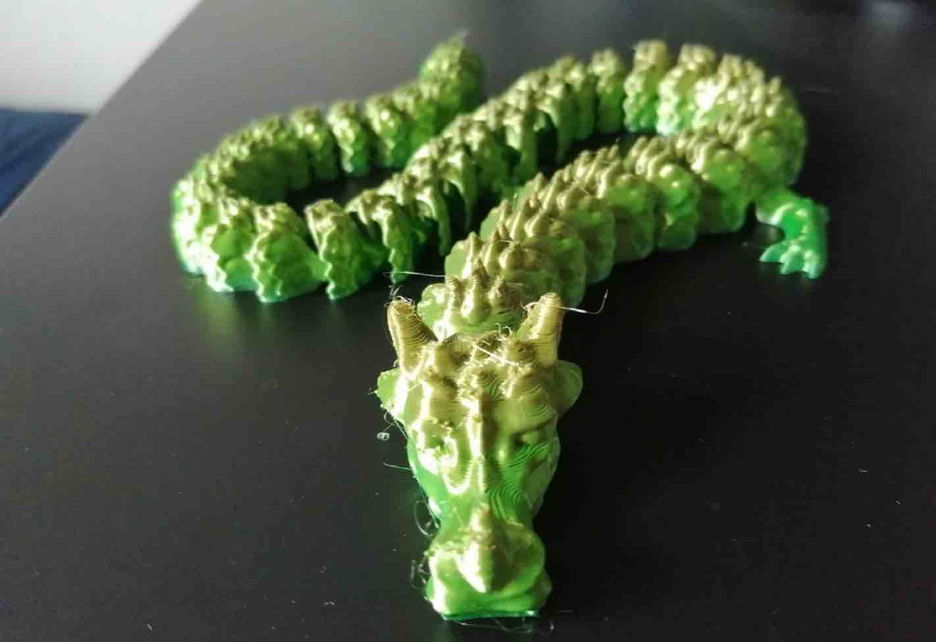 Articulated rocky dragon by P1lotz
This is a rocky dragon. The ideal settings have not been shared by the creator, but it can be printed in 0.2mm resolution with 10-80% infill. Because it's a dragon and only for fun, you can print it in any material (we recommend glow in the dark) and color it however you want.
Filament Holder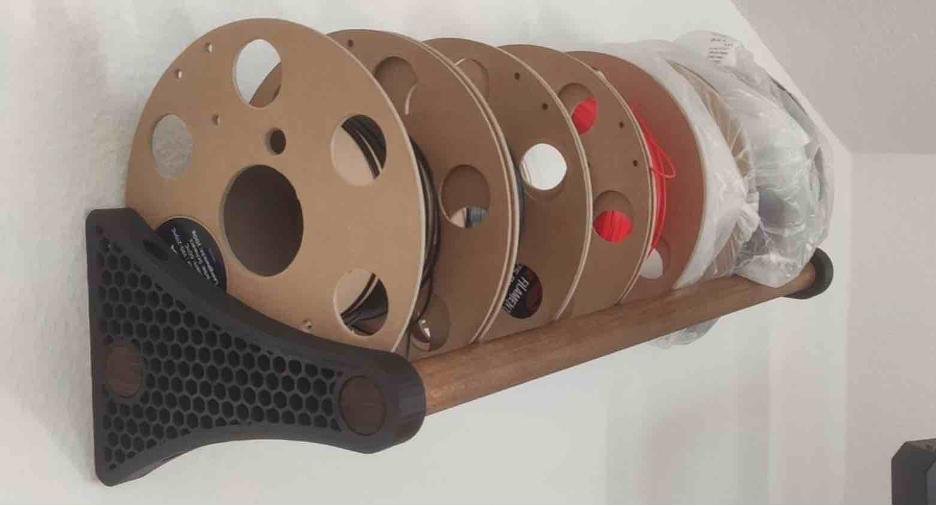 Filament Holder by Olafpeter
This is a simple organizer for filament spools with a diameter of up to 200mm. The ideal settings for printing this model, according to the creator, are 0.6mm resolution, 15% infill, and PLA filament. You will also need 5mm screws for wall mounting, and the timber is 28mm in diameter.
My Mini Factory​
MyMiniFactory is a community space and repository for approximately 154,000 3D printer files, with a focus on gaming, role-playing, and geek culture. The website, which was founded in 2013, provides free and paid 3D printer files created by professional designers, with the assurance that they have been quality tested. They also regularly issue 3D design challenges and host a large collection of free STL files with a cultural heritage theme called "Scan the World."
MyMiniFactory allowed creators and designers to sell their designs on the platform and earn money.
Features​
MyMiniFactory Guarantee: MyMiniFactory guarantees that every model is 3D printable. Before being published, every file uploaded to the platform is subjected to a software check and is tested by its community.
Become a Champion: Users can enter competitions to win exciting prizes.
Premium Creator: Premium creators who open a store on MyMiniFactory receive numerous benefits. Premium creators can also use tools and learn from other designers to help them build their brand. It also provides personalized assistance in developing strategies and receiving advice and tips from our dedicated business consulting team.
Earn from selling Designs: Users can earn money by opening their own store on MyMiniFactory and selling their designs.
Tribes: Tribes is a new Patreon-style subscription service in which creators provide their supporters with access to exclusive content through a tier-based model.
Pros​
MyMiniFactory's creators receive 92% of the profit.
To save you time and money, 100% of the content has been test printed.
Premium creators receive numerous benefits not found in other online repositories.
Premium creators can also benefit from detailed analytics to better understand sales trends and other topics.
It has some great features not offered by its competitors.
Cons​
There are far too many advertisements on the website.
The sheer number of models, offerings, and features on display can be overwhelming for new users.
Example Models​
Stormtrooper Helmet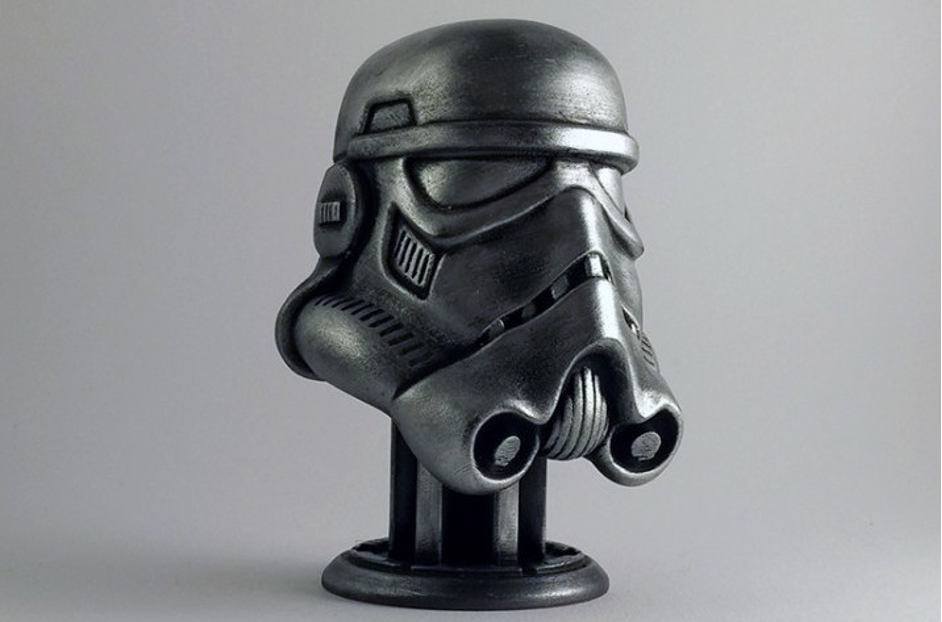 Stormtrooper helmet by Eastman
This is a Stormtrooper helmet from the popular Star Wars film franchise. The creator hasn't shared many print settings, but this can be printed at 0.2mm resolution and with a 20% infill. The model should not be printed large enough to be worn on the head, but rather as a showpiece on your desk or shelf.
Fructose Molecule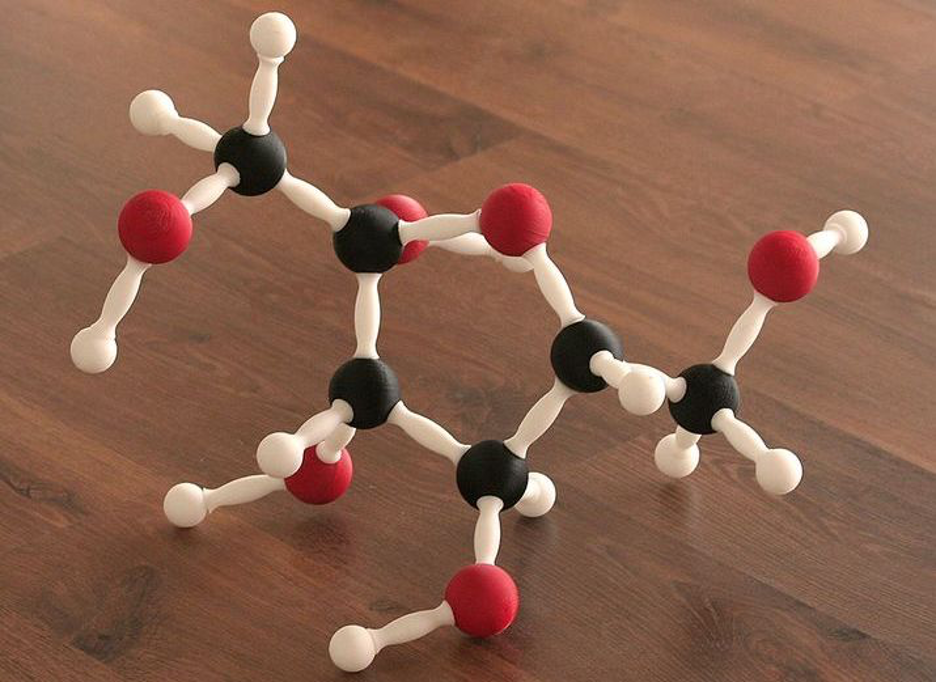 Fructose Molecule by MyMiniFactory
This is a Fructose Molecule educational 3D printing model. The creator hasn't shared many print settings, but this can be printed at 0.2mm resolution and with a 20% infill. Some of the parts will need to be sanded down before final assembly.
GrabCad​
GrabCAD has one of the world's largest online communities of professional engineers, designers, manufacturers, and STEM students. It has a massive GrabCAD library with over 7 million members who share CAD files and professional tips, take part in design challenges, and download free CAD models from our online library of over 4 million free files. The Community is a hub for thought leadership and education in 3D printing, engineering, design, and manufacturing.
However, GrabCad is not like other online repositories. It is a piece of software in and of itself, with three 3D printing software applications to help users with their designs and 3D printing workflow.
Features​
GrabCAD Print: GrabCAD Print is a free 3D printing software especially if you have Stratasys 3D printers. The user-friendly software simplifies the preparation, scheduling, monitoring, and reporting of print jobs. GrabCAD Print, which can read CAD files natively, provides an efficient workflow that streamlines job management in shared office and model shop environments.
GrabCAD Shop: GrabCAD Shop is a 3D printing shop management software that saves time spent tracking down 3D print requests. The GrabCAD Shop dashboard allows shop operators to easily manage 3D printing requests, allowing them to prioritize orders, estimate costs, update statuses, and collaborate with requesters.
GrabCAD Workbench: GrabCAD Workbench is a free and easy way to share and manage your 3D printing and CAD projects. It handles the complexities of engineering projects by incorporating private, secure collaboration, CAD file management, and version control.
Pros​
GrabCAD is more than just an online 3D model repository.
It is a versatile software suite with a large community of users who share CAD designs on its platform.
GrabCAD provides a complete solution for not only finding 3D printable models but also powerful design software.
Cons​
Most models are free to download, but you must first log in to the platform.
Only a small percentage of the platform's massive 5,380,000 designs are 3D printable.
For users looking for 3D printable models, this is not the best option.
Example Models​
Gravel Bike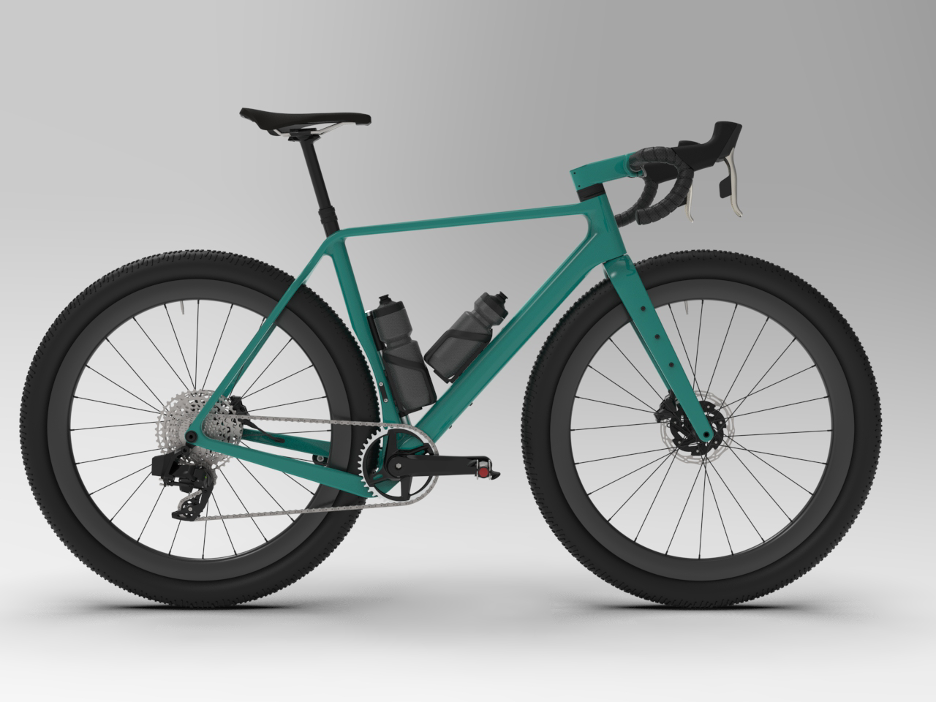 Gravel Bike by Max Morozov
This is a bike model. Because this model was not designed for 3D printing, there are no recommended settings for printing it.
Large 3D Printable Fan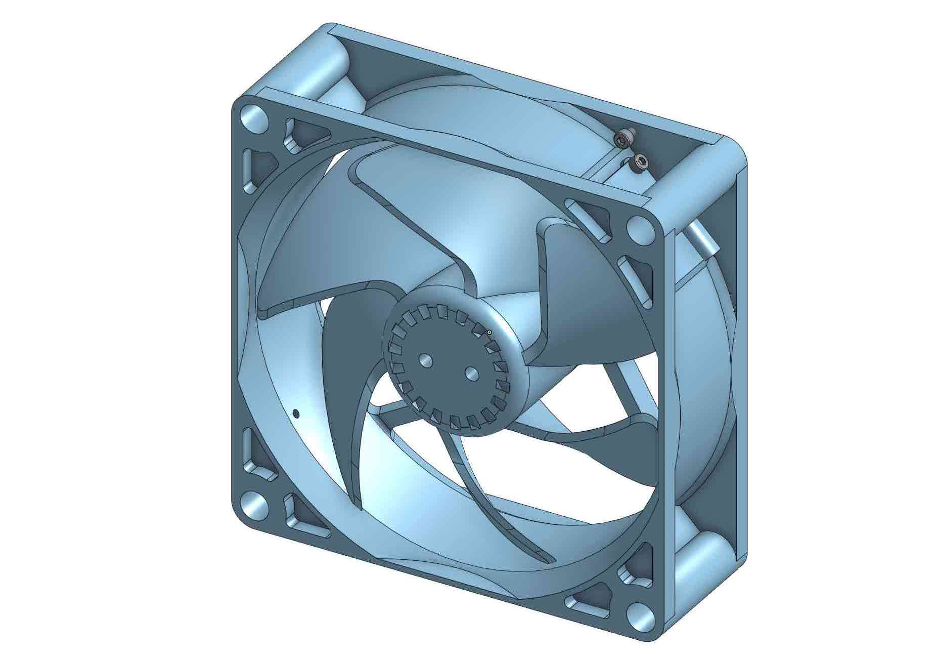 Large 3D Printable Fan by ftobler
This is a 3D printable large fan model. Despite the fact that it can be 3D printed, the creator has made this model quite large (150x150x50mm) so it does not make sense to print it.
Fab365​
Fab365 may be slightly less well-known for free models than some of the others listed, but they certainly have some of the best 3D models available. For years, Fab 365 has specialized in making easy to print, often articulating, and often support free 3D models. Many models require a small fee, but once you see the models from Fab365, you will understand why. Many of them are extremely detailed masterpieces that clearly took a long time to create.
Features​
Articulating, print in place models: Many of Fab365's models print in place with articulating joints.
Easy to print: All of their models are easy to print and require minimal extra effort. For example, prints that require multiple colors are often pre-divided in files organized by their colors.
Pros​
Fab365 offers some of the most comlex looking and satisfying models available for FDM 3D printing.
Model categories are thoughtfully curated without a ton of extra low quality models.
Cons​
Procuring free models is more involved than many other programs. Free models are free, but they require a "free model ticket." You can get one free ticket when you sign up for a free acount on their website, and you will also get one free ticket for ever paid 3D model that you purchase.
Example Models​
M4A3E8 Sherman "Easy Eight" from the movie FURY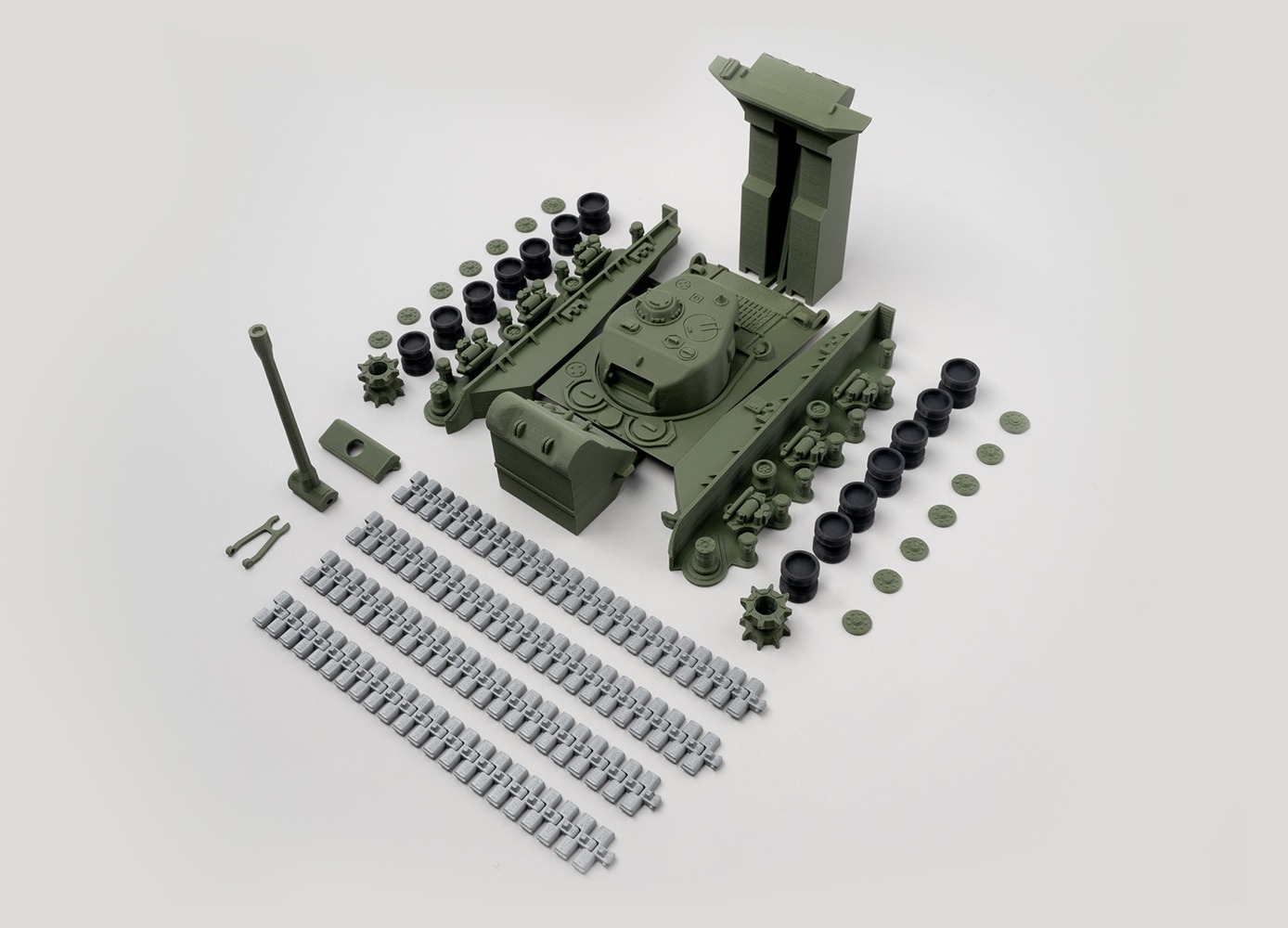 As you can see, parts are beautifully laid out for these tank model. Thankfully, Fab365 shares excellent assembly instructions for every model, so before you know it, you can go from a pile of parts to a fully assembled Easy Eight.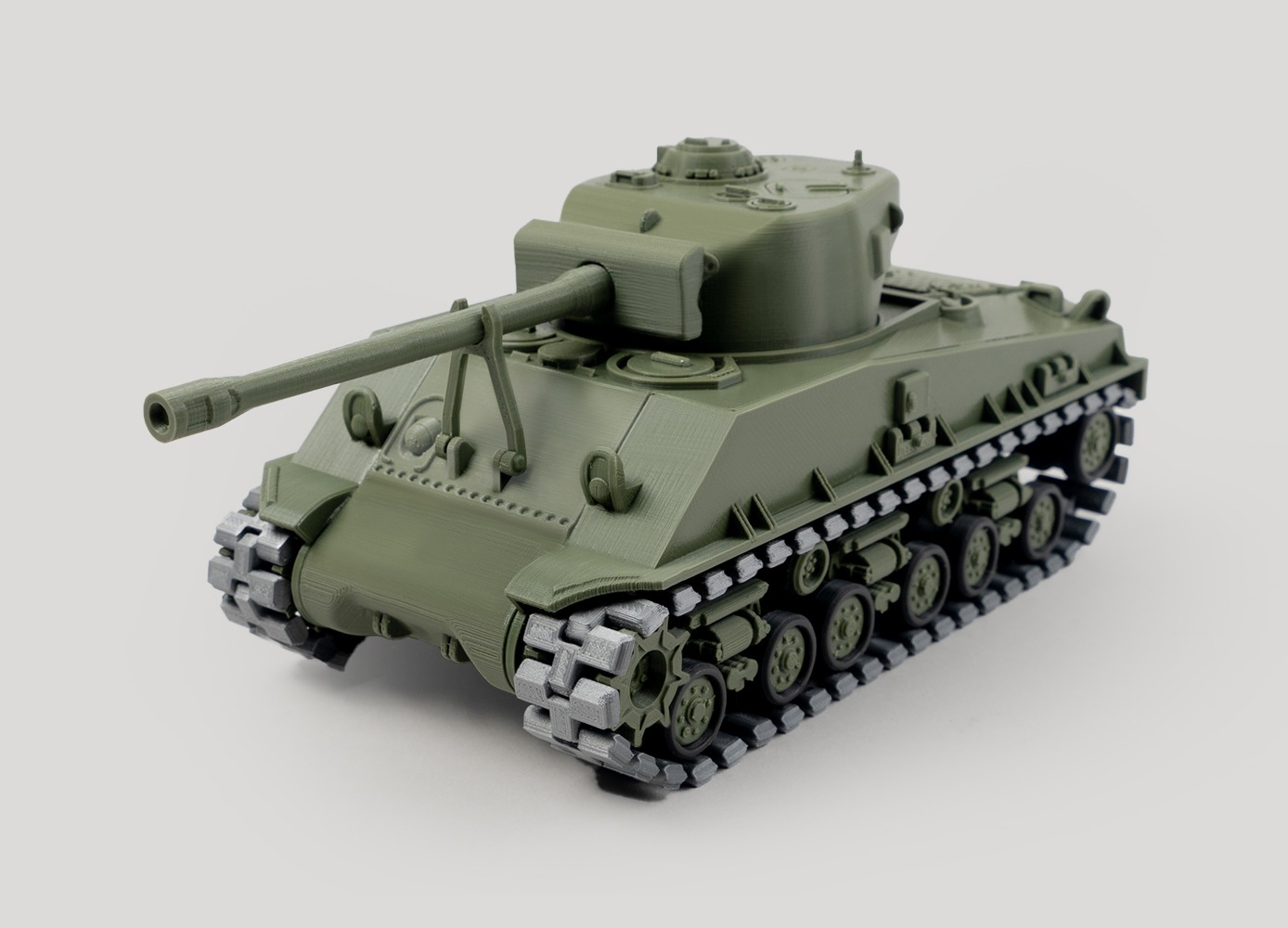 Buzz Light Year from Toy Story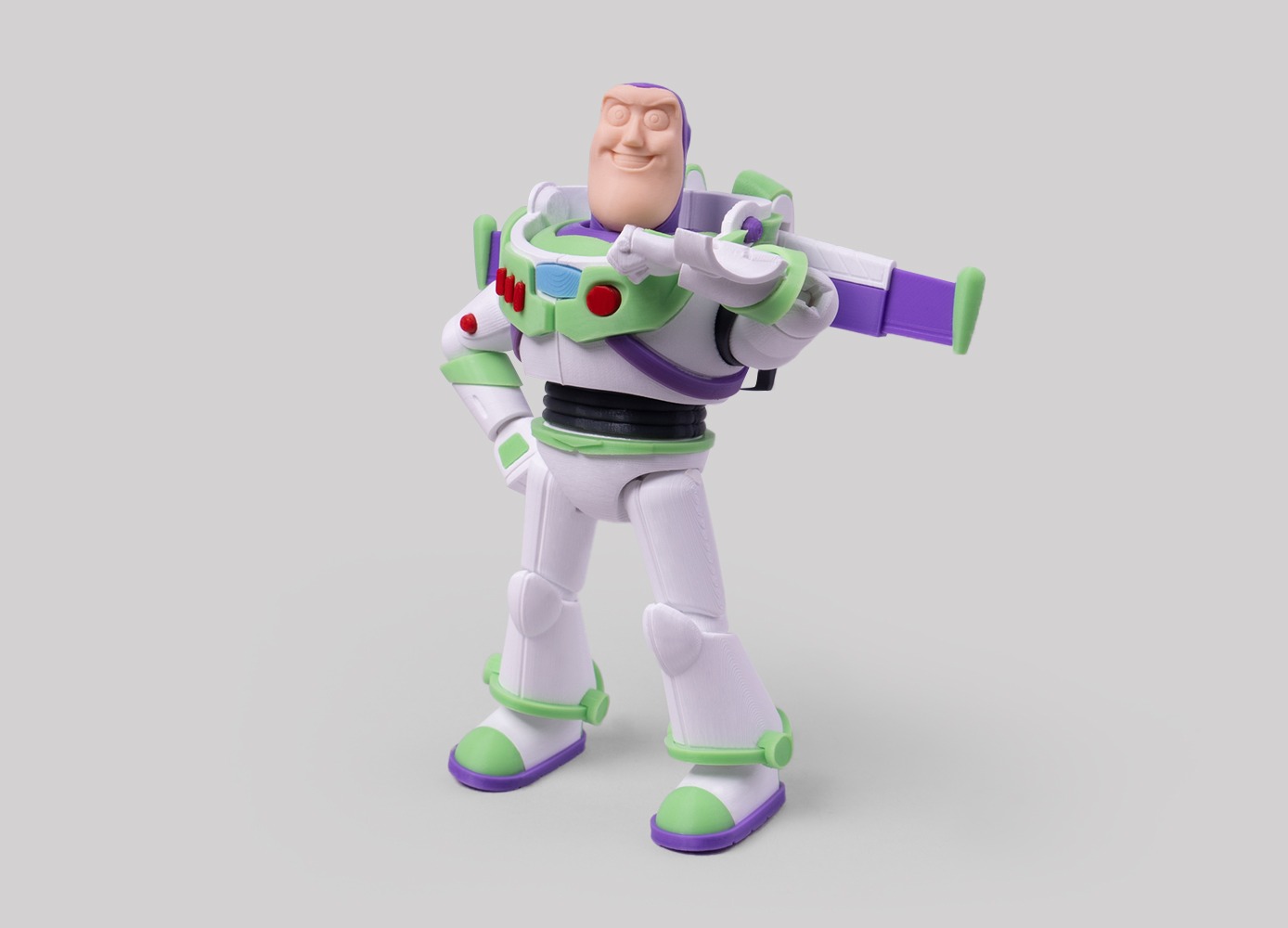 This awesome model prints in a number of pieces and can be easily assembled. Fab365 includes print time estimates for all of the parts so you know exactly what you are getting yourself into.
Sketchfab​
Sketchfab is one of the most popular platforms for creating immersive and interactive 3D models. Unlike most online repositories that focus on 3D printing, Sketchfab offers a diverse range of models that can be used not only for 3D printing but also for Virtual Reality (VR), and Augmented Reality (AR) projects. Its models, for example, are widely used to create TikTok effects.
It is a popular database with over 4 million models and over 8 million registered users.
Features​
More than 3D Printing: As previously stated, Sketchfab models can be 3D printed or used in VR and AR projects.
Buy & Sell files: Designers and creators can earn money by uploading and selling their models on the Sketchfab store.
Powerful 3D Editor: Sketchfab also includes a powerful 3D editor for lighting, materials, animation, audio, annotations, VR positioning, and more.
Pros​
It has a large library of 3D models for 3D printing, virtual reality, and augmented reality.
Creators can earn money by selling their creations on the website.
Cons​
Because the emphasis is not on 3D printing, users must search for '3D printable' models, and only those models will be compatible with 3D printing.
Very low number of 3D printing models are uploaded on the platform.
Example Models​
Wolf Figure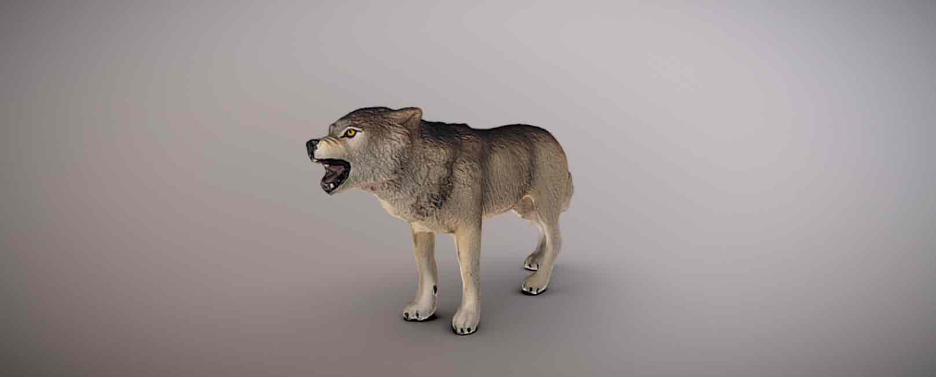 Wolf figure by mrfunnysheep
This Wolf figure can be used in VR and AR projects. The creator has not stated whether or not it can be printed.
Energy Knight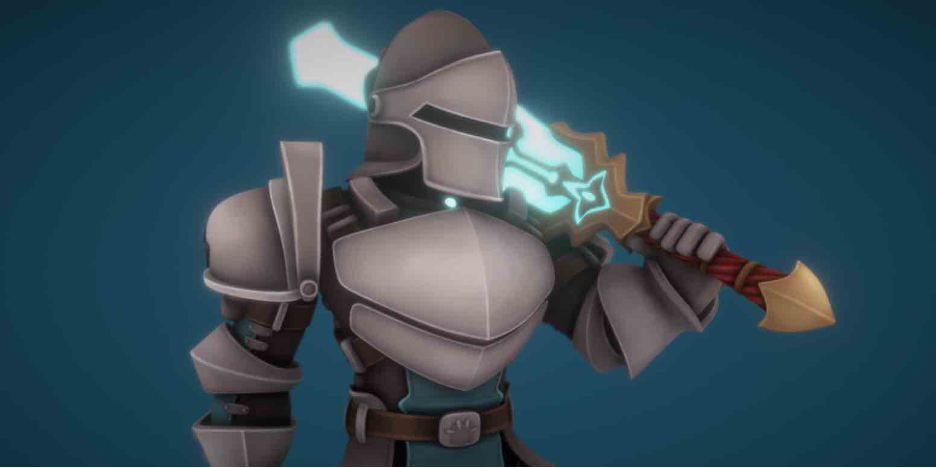 Energy Knight by BlackSpire
This is an energy knight created as a one-of-a-kind avatar. It is suitable for VR and AR projects. The creator has not shared whether it can be printed or not; however, a user has printed this model on a SLA printer and it prints perfectly.
Which 3D model site is best for you?​
Well, questions like these are mostly subjective and often depend on individual preferences, but if you ask us, we prefer Printables.com over all other online repositories listed in this post. We love it for the quality and number of 3D printable models, the user interface, and ease of use it offers.
But we are flexible and if need be, we also use other repositories to find 3D models.
Next steps​
This article on the best websites for 3D printing models must have provided you with a wealth of useful information. Now that you have your 3D models and are ready to 3D print them, we recommend adding one more step to your 3D printing workflow. Consider using Obico for OctoPrint or Obico for Klipper. Obico is a useful software program that can help you monitor and control your 3D prints from anywhere, as well as detect and avoid print failures. Read more about Obico, and you will undoubtedly enjoy it.