Introduction​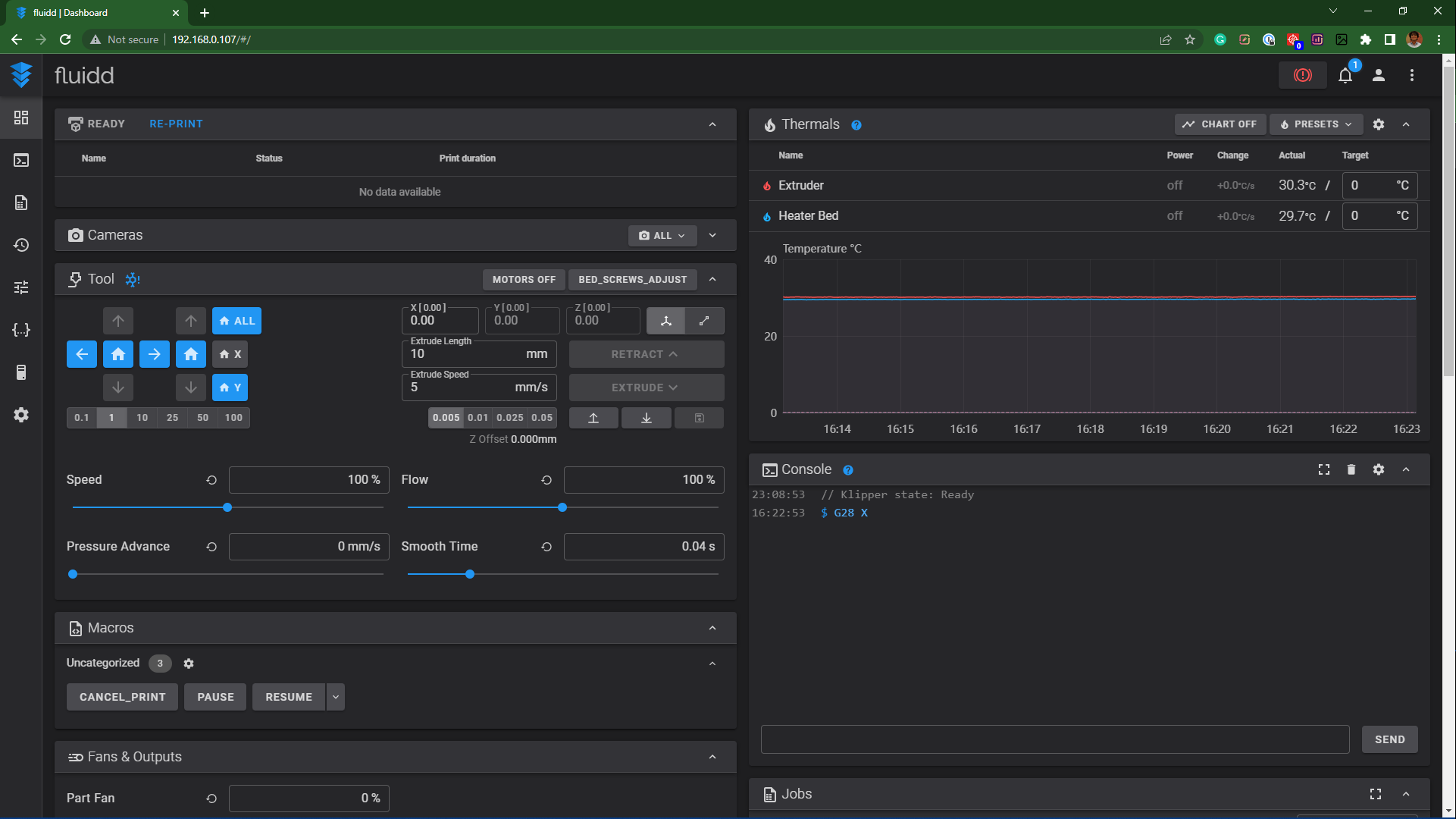 Klipper firmware has become the go-to choice for high-speed 3D printing on a budget. It integrates the computing power of a Raspberry Pi with your 3D printer's controller to give you a clean, smooth, and fast 3D printing experience.
As Klipper is merely a firmware, you need an interface to interact with your 3D printer. Mainsail OS, Octoprint, and Fluidd are the three popular types of Klipper interfaces that are easy to use and help you to take full benefits of Klipper's features. We already have a guide that details the procedure of installing Klipper on an Ender 3 with Mainsail OS.
In this article, we'll go over the step-by-step procedure to install Klipper on an Ender 3, but with the Fluidd web interface. Read along to find the benefits of Fluidd and Klipper on your 3D printer.