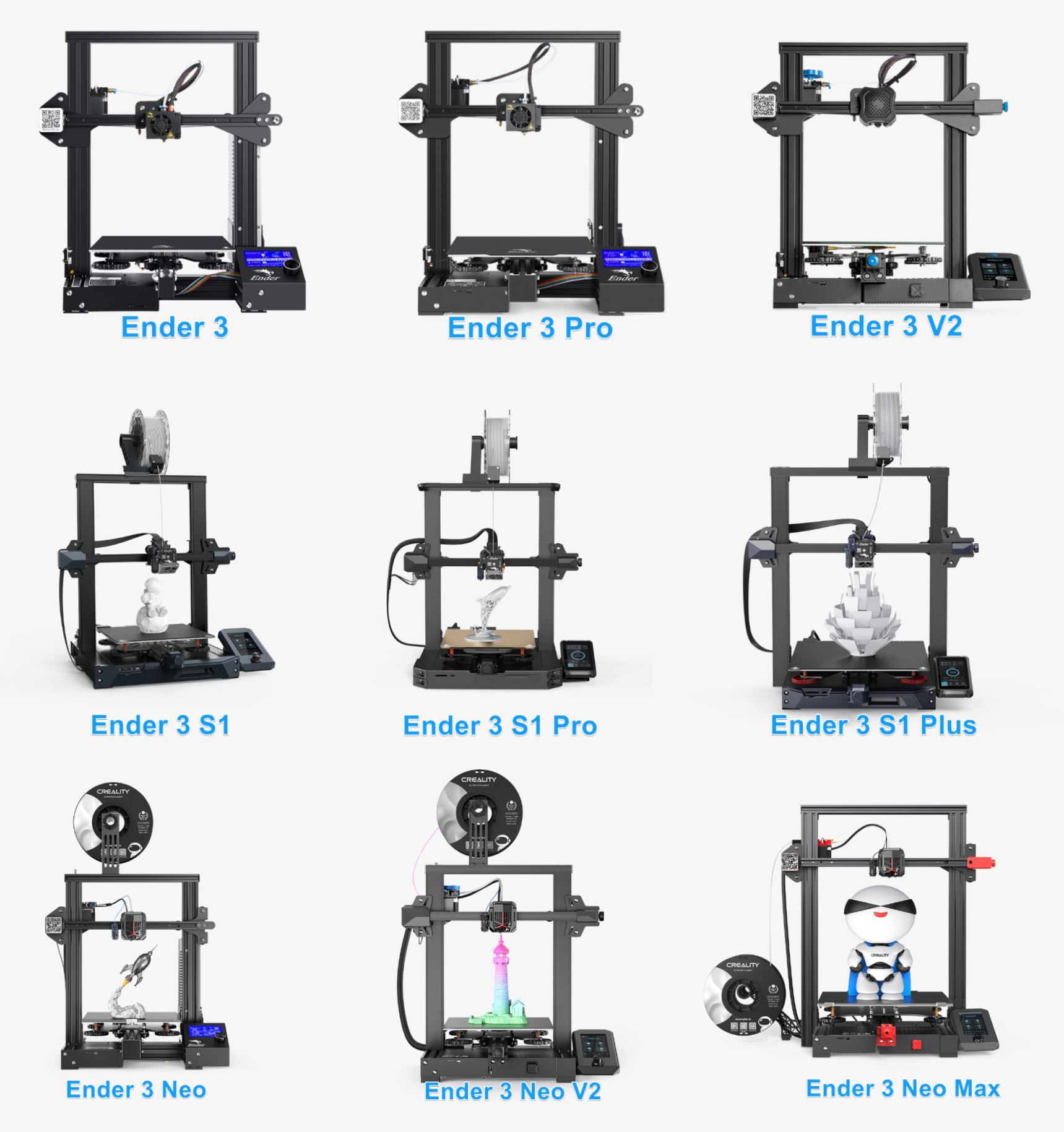 Creality released its first-ever Ender 3 model in March of 2018. It was an instant success and became widely popular due to its budget pricing and decent build quality. Ever since the company's released improved models, which retain the original Ender 3's form factor but come with a slew of impressive features at a relatively low cost.
But, cumulatively, there are now 10 Ender 3 models in three different series. Some of the printers have similar features to the previous generations, while others are entirely upgraded with a slight price bump. This becomes confusing for many buyers, and you might buy an Ender 3 that's not ideal for your 3D printing needs.
In this article, we'll clear out this confusion and understand the similarities and differences between all ten printers. It will help you to make an informed decision and get an Ender 3 that is better suited for you.
Let's get started and end the Ender confusion once and for all.