Cool things to 3D Print in 2024
· 10 min read
If you're here, you're likely to own a 3D printer or at least have one at your disposal and you're on the hunt for the coolest things to 3D print in 2024. Well, you've come to the right place!
Just a disclaimer that 'cool' is a very subjective term and while there can be many things that can be cool, we have created a list of gadgets and everyday tools that can simplify your life, to machines that inspire you and props that you would like to show off to your friends. We have listed a collection of a varied array of things to 3D print.
Whether you're a seasoned 3D printing pro or just starting out, prepare to be inspired by the fantastic projects and ideas that await you.
Camera Tripod Stand​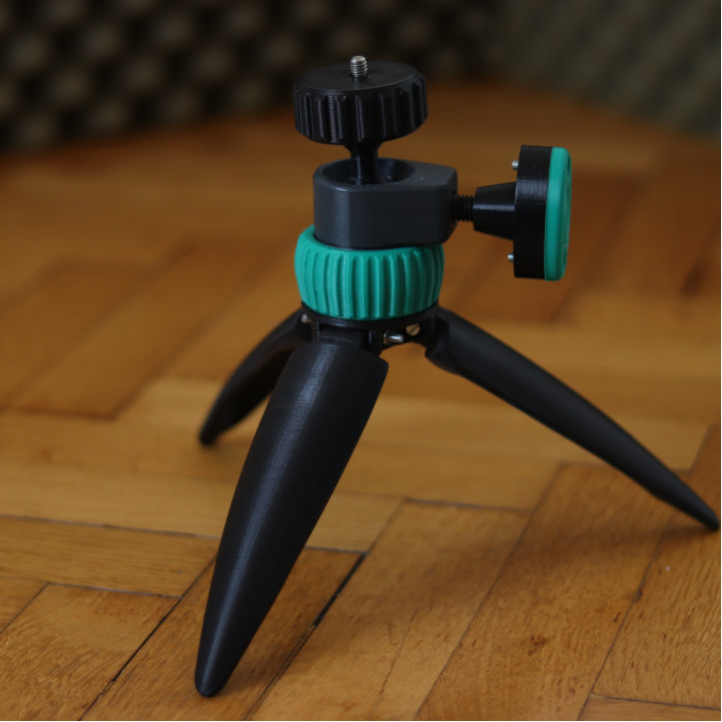 Camera Tripod Stand/Courtesy: MyMiniFactory
Photography and videography are becoming more popular as everyone is taking pictures and recording videos to post on social media platforms. How can you possibly fall behind in such a situation? To improve your photography game, you'll need appropriate equipment, and a tripod stand can be the first step.
A 3D printed tripod stand is an essential piece of equipment for any photographer. Instead of purchasing expensive stands, why not 3D print one at home? Though this tripod stand is small, it will be ideal for indoor product photography or stable videography for use cases such as podcasts, YouTube videos, and so on.
The design is easy to print as the designer has ensured that the printing remains support-free. Nobody likes support structures! You will find 9 different parts and will have to join them together to form the tripod.
Smartphone Stabilizer​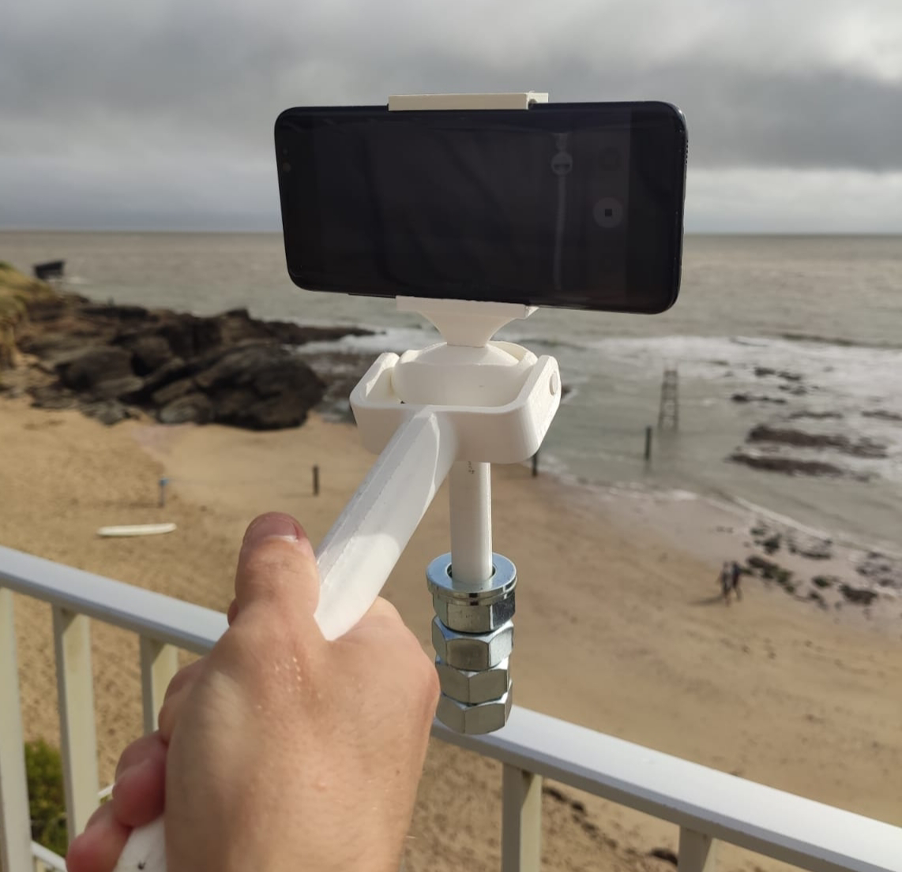 Smartphone stabilizer/Courtesy: Cults3D
Moving on to a product that will also help you and most likely enhance your videography. If you are a YouTuber or a videographer in today's world, you must have a gimbal to stabilize the videos you shoot. However, gimbals are expensive, and you'll need different ones for your smartphone and a DSLR camera. Just adds to the expense.
So, why not print a smartphone stabilizer as a free solution? Simply download the design, have it 3D printed, and begin using it. Obviously, this will not produce results comparable to professional gimbals, but it will suffice and will undoubtedly improve the quality of your video.
This is an easy print and the designer recommends that the layer height is kept at 0.15mm and have at least 20% infill.
Steampunk Light Switch​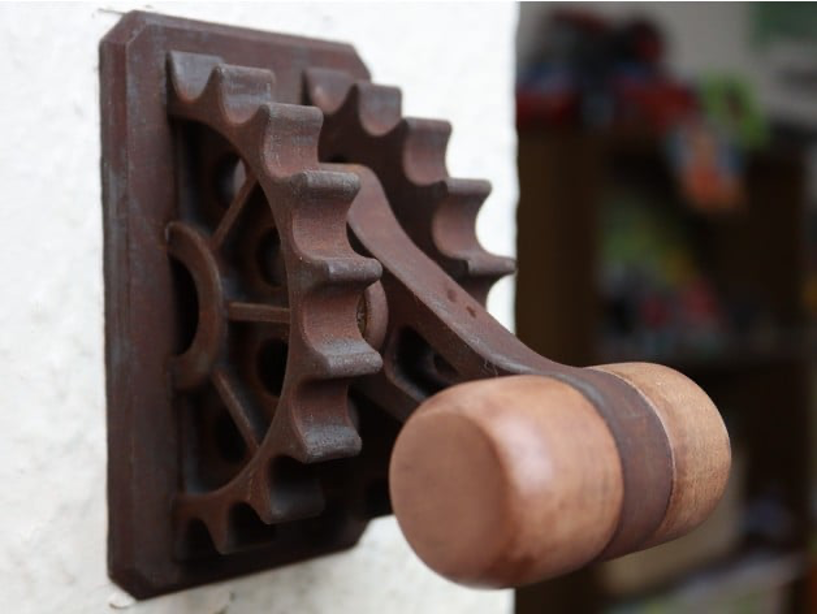 Steampunk Light Switch/Courtesy: Cults3D
Who doesn't adore steampunk these days? And here's something cool to 3D print that fits the Victorian aesthetic: a 3D printed Steampunk light switch.
Yes, the model is fascinating and one-of-a-kind, and you will fall in love with it right away. It will also make your friends envious of this product. This enthralling design combines the allure of Victorian aesthetics with the contemporary functionality of smart lighting. The intricate gears, cogs, and levers will not only adorn your walls, but they can also serve as a stimulating conversation starter.
We are confident that you would appreciate the elegance of Steampunk design while adding a touch of whimsy to your home décor.
The model comes in 9 different parts and has to be assembled. The designer recommends painting the product with a reactive metallic iron paint to give it the steampunk look and feel. The designer has also listed the various materials he used for printing the switch. Check it out at the download link.
Bat Signal​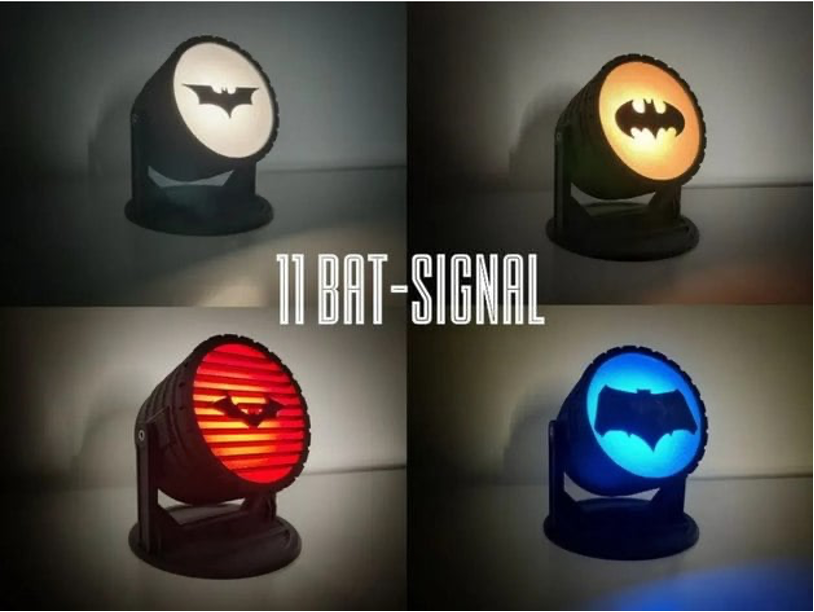 Batman Bat Signal/Courtesy: Cults3D
If you're a fan of DC comics, we're sure you've wanted to see Batman's bat signal since you were a kid. However, you do not have to be a die-hard Batman fan. If you're just a collector or looking to add a one-of-a-kind centerpiece to your collection, this Bat Signal is a must-have. 3D printing is a simple but cool thing to do.
While we cannot guarantee that Batman will come to your aid, we can guarantee that the bat signal will send out the signal. Hang it on your wall, invite your friends over, and let the Dark Knight's heroics and mysteries fill your space.
The design has more than 20 different files and while the printing and assembly may seem too much of a work but we are sure it's quite easy.
3D Printable Quadcopter​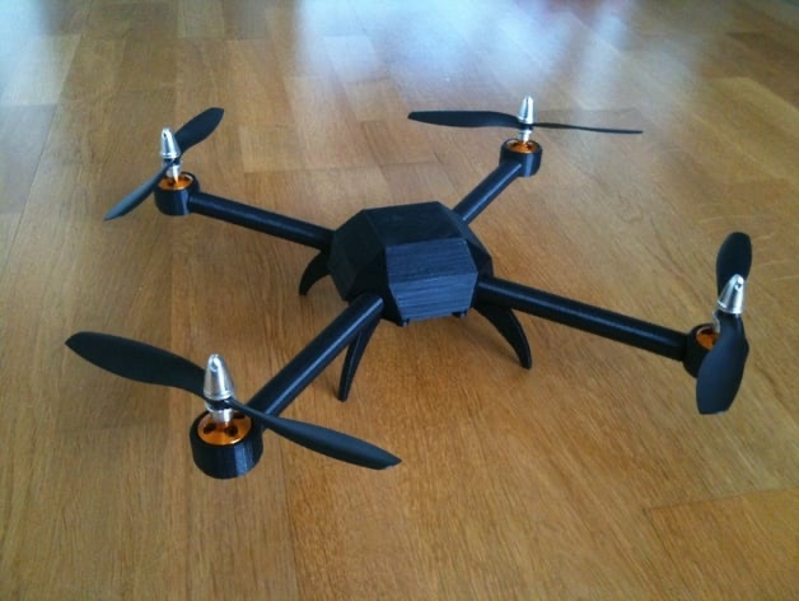 3D Printable Quadcopter/Courtesy: Thingiverse
Almost everyone wants to fly a consumer drone now that they are available. But high-quality consumer drones are not cheap. However, what if you could simply 3D print a drone at home and fly it? Wouldn't that be cool? That's exactly what we have in store for you today.
This model is a 3D printable quadcopter that can be printed (though a larger print bed may be required) on a mid to large-sized desktop 3D printer. You will need to print the quadcopter in multiple parts and then connect them all together to complete the frame. Then, in order to fly it, install the electronics such as motors, propellers, sensors, and so on.
The designer also shared a video of the drone in flight as well as drone footage captured by a GoPro camera mounted on the quadcopter. It can carry the load and still fly.
This DIY drone will take your next adventure to new heights, from capturing breathtaking bird's-eye views to having a blast at the park. Intended pun!
Check out the download link for more information on the model and how to get it 3D printed and flying.
Drawer and Cable Organizers​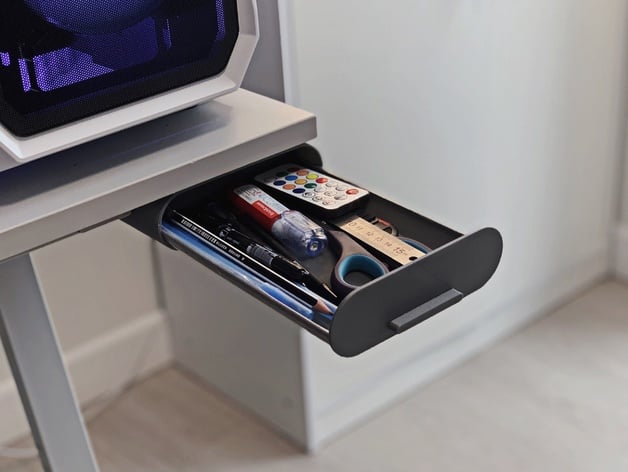 Cable and Drawer Organizers/Courtesy: Thingiverse
We understand that this may not appear to be as exciting as the other items we have discussed, but we guarantee that you will find your workspace to be much cleaner and more organized after using these products.
We're going to show you two products: an under-desk drawer and a cable organizer. Both are essential for organizing tools, equipment, pens, and other items in any workspace. You can use the drawer to store stationery, 3D printer tools, or just random items on your work table so that your work area stays clean and you are never frustrated when starting a new day.
You can use 3D printing to create custom organizers that neatly hold your gadgets, chargers, and cables. These modern, efficient designs not only declutter your space but also add a personal touch. Access your essentials with ease while keeping your workspace or living area clean and stylish.
With these two cool things, you can literally say goodbye to cable chaos and disorganized drawers.
Download Here (Cable Organizer)
Vertical Garden Planters​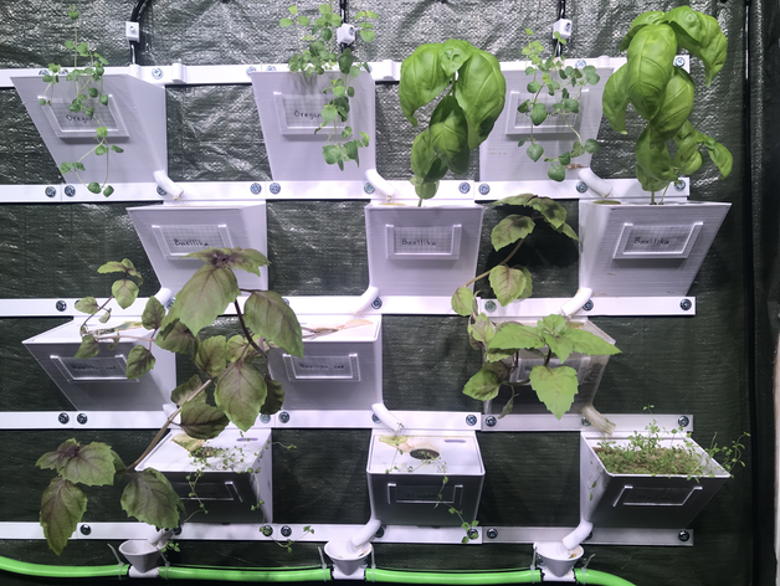 3D printed vertical garden planters/Courtesy: Thingiverse
Gardening is a wonderful hobby to have. If you're into it, you'll enjoy this cool thing. 3D printed vertical garden planters are an excellent way to conserve horizontal space while growing an increasing number of plants. It not only purifies the air but also serves as a wall decoration. These planters are ideal for use with a hydroponic system.
You can hang them on a wall inside your home, as well as on the walls of your balcony or patio. It simply appears to be elegant. Because these are small containers, you can grow a variety of herbs, flowers, and succulents in them. A cover with a center hole is also included in the design.
However, the system requires a tank, a pump, a timer, a light source, some hoses, grow medium, patience, hydroponic nutrients, water, seeds, filter mesh, and a wall to mount on in addition to the printed parts.
The designer suggests PETG material for the planters and a flow rate as high as possible (110%) to make everything watertight. Laying the planters on the back with a little support under the outlet pipe works well. Standing on the side, the lids print well.
More information is available on how to print the model perfectly as well as the overall system and how to make it work. To learn more, click on the download link.
The Mandalorian with Grogu​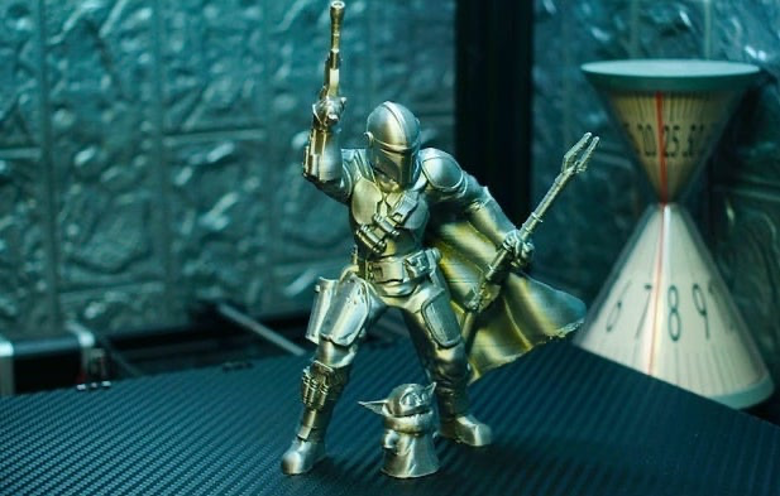 The Mandalorian with Grogu/Courtesy: Thingiverse
If you are a fan of the Star Wars universe, then you probably like Din Djarin and Grogu from The Mandalorian too. This 3D-printed figurine can be displayed on your desk, shelf, or anywhere else you want to bring some Star Wars magic into your life. Whether you're a die-hard Star Wars fan or simply adore cute alien sidekicks, this figurine is a welcome addition to your collection.
The prints are simple and do not require any support structures, making the job simple. Simply print it, color it if desired, and you have a ready-made figurine.
May the Force be with you!
Triple Axis Tourbillon​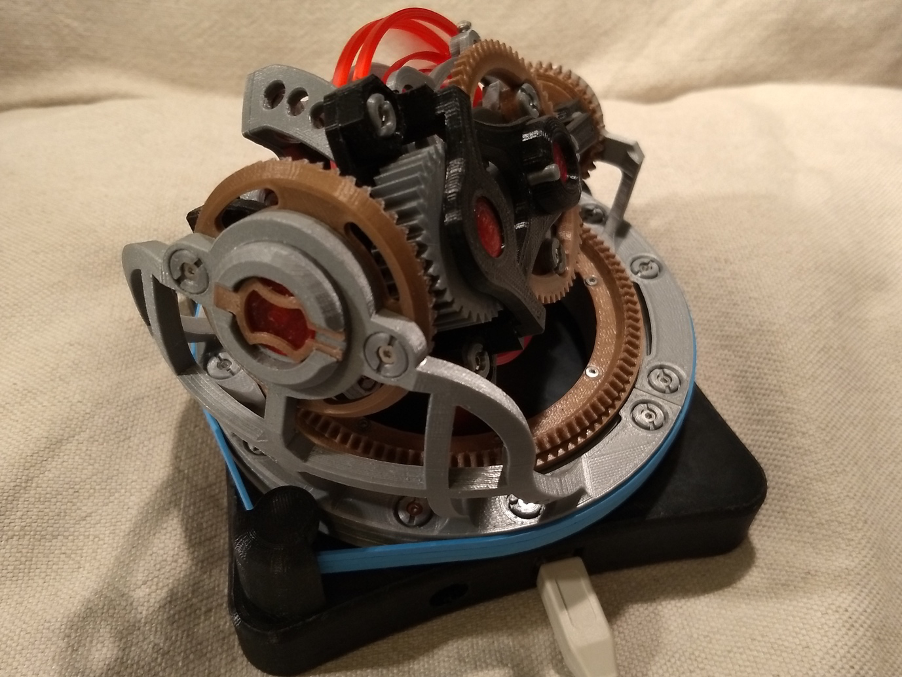 Triple Axis Tourbillon/Courtesy: Cults3D
We understand that the product's name appears complicated, but that is where the coolness of the thing lies. But, before we tell you what it is, imagine holding a piece of mechanical artistry in your hand. A rare luxury that very few got to hold in your hand. Won't you feel lucky if you were able to get your hands on something like this?
The Triple Axis Tourbillon was once considered an unattainable symbol of luxury. It was developed during the pocket watch era and is both hypnotic and fascinating to watch. However, it can still be found in high-end watches.
We agree that this is a true nerdy product, but if you are a nerd or a watch connoisseur, you will want to print it right away. This thing is still a challenge to 3D print, and it may be difficult to print and assemble, but it will be a rewarding endeavor. And we're confident that people will be impressed by its intricate mechanics.
NASA Curiosity Rover​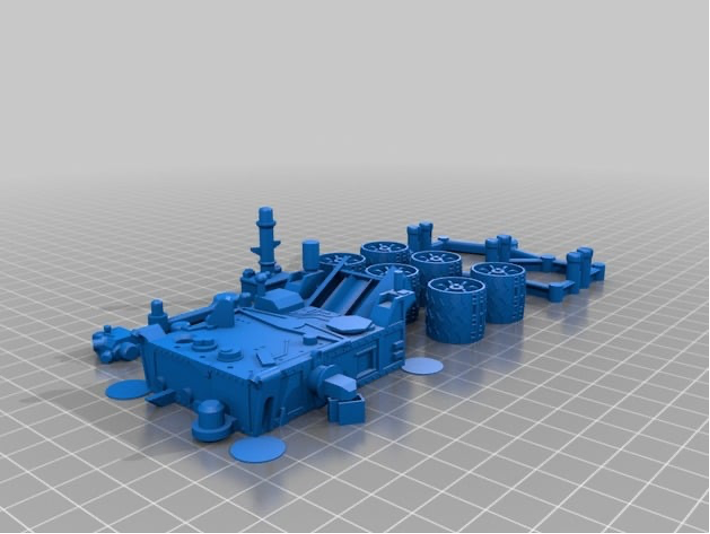 NASA Curiosity Rover/Courtesy: Thingiverse
Is there anything more awesome than space? No, we believe! This is a free design for NASA's Curiosity Mars rover. Curiosity, a car-sized robotic rover on Mars, is part of NASA's Mars Science Laboratory mission (MSL). It was launched in August of 2012 and after more than 11 years in service, it is still collecting data from the surface of Mars.
This is a very cool thing to 3D print at a time when the world is re-excited about the Moon and Mars.
The print is quite complex, and even the NASA website, where you can download the files, asks users to provide feedback if they have any problems printing it. All the more reason to try printing it and contribute to NASA by sharing your ideas and experiences.
What Next?​
The obvious next step is to download the designs that you adored and can't wait to print. We know you'll be eager to put some of the cool things on the list above to use. Have fun 3D printing these designs to make your 2023 more exciting.
Don't forget to tag us if you 3D printed any of the suggested designs!
Still looking for more cool things to 3D print? Check out our article on 3D printing lithophanes or our article on where to find 3D models to 3D print. If you need to make sure your printer is tuned up before printing one of these awesome models, explore our article on the top 3D printing test/calibration models.\ \ Follow Obico on Youtube, Instagram, Tik Tok, or X.