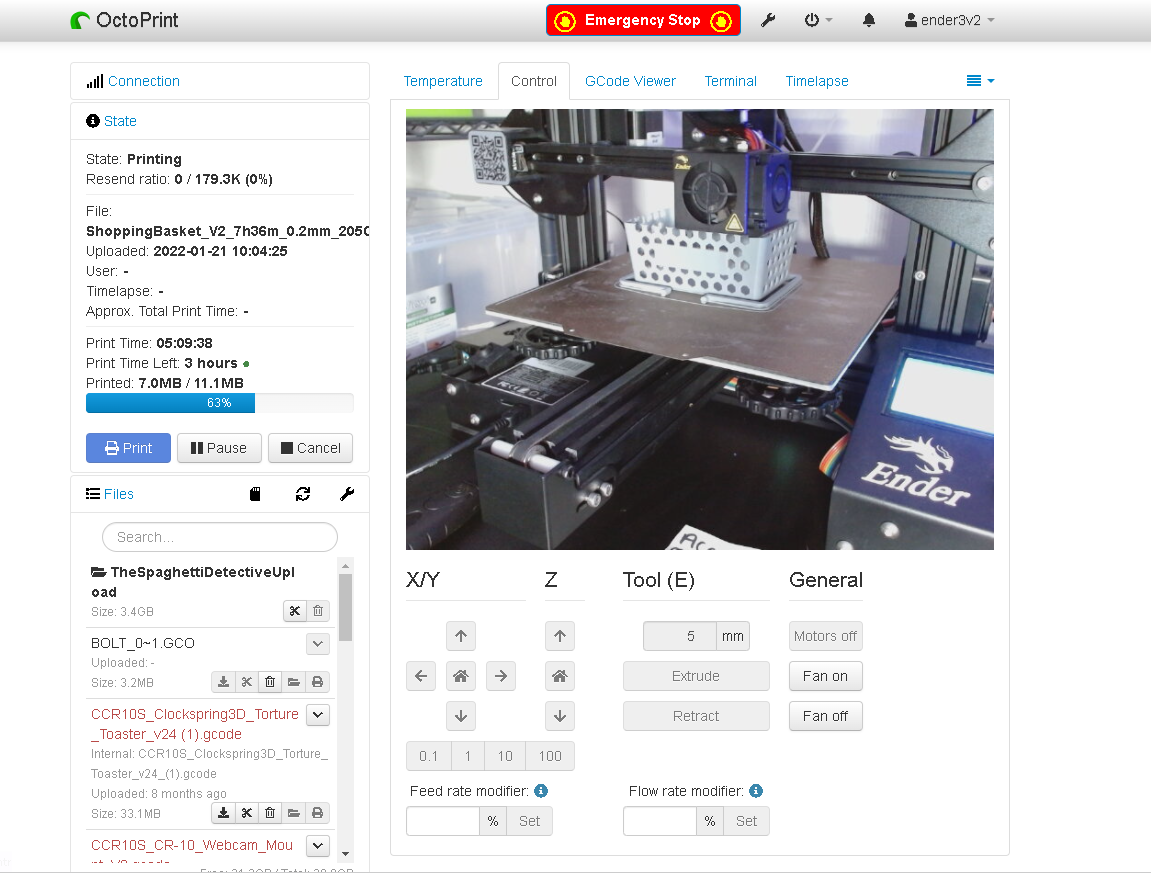 OctoPrint interface/Courtesy: The Spaghetti Detective
OctoPrint is widely known in the maker community as one of the best 3D printer remote monitoring, management, and control software applications. It was created in 2012 by Gina Häußge, a German software engineer, and has since been improved by its devoted community to include a plethora of advanced features.
With over 277 plugins available in OctoPrint, the features are limitless, as are the ways you can use the software to improve your 3D printing experience. OctoPrint provides a plethora of advantages to its users.
It is difficult to find a single plugin that stands out in this vast library of plugins, but there is one that is likely the most advanced and probably the best OctoPrint plugin – The Spaghetti Detective. This OctoPrint plugin is ahead of its time, with powerful and one-of-a-kind features that no other plugin provides.
You can experience 3D printing like never before by combining your OctoPrint applications with The Spaghetti Detective. But don't just take our word for it; let us paint a picture for you of why it's the best OctoPrint plugin.
OctoPrint has a huge user base that has already realized the benefits of the software, but many people have yet to be introduced to OctoPrint and are unaware of what the software can do for them.
Those who want to learn how to install and use OctoPrint can do so by reading our guide on how to set up OctoPrint and experience the ease of 3D printing.