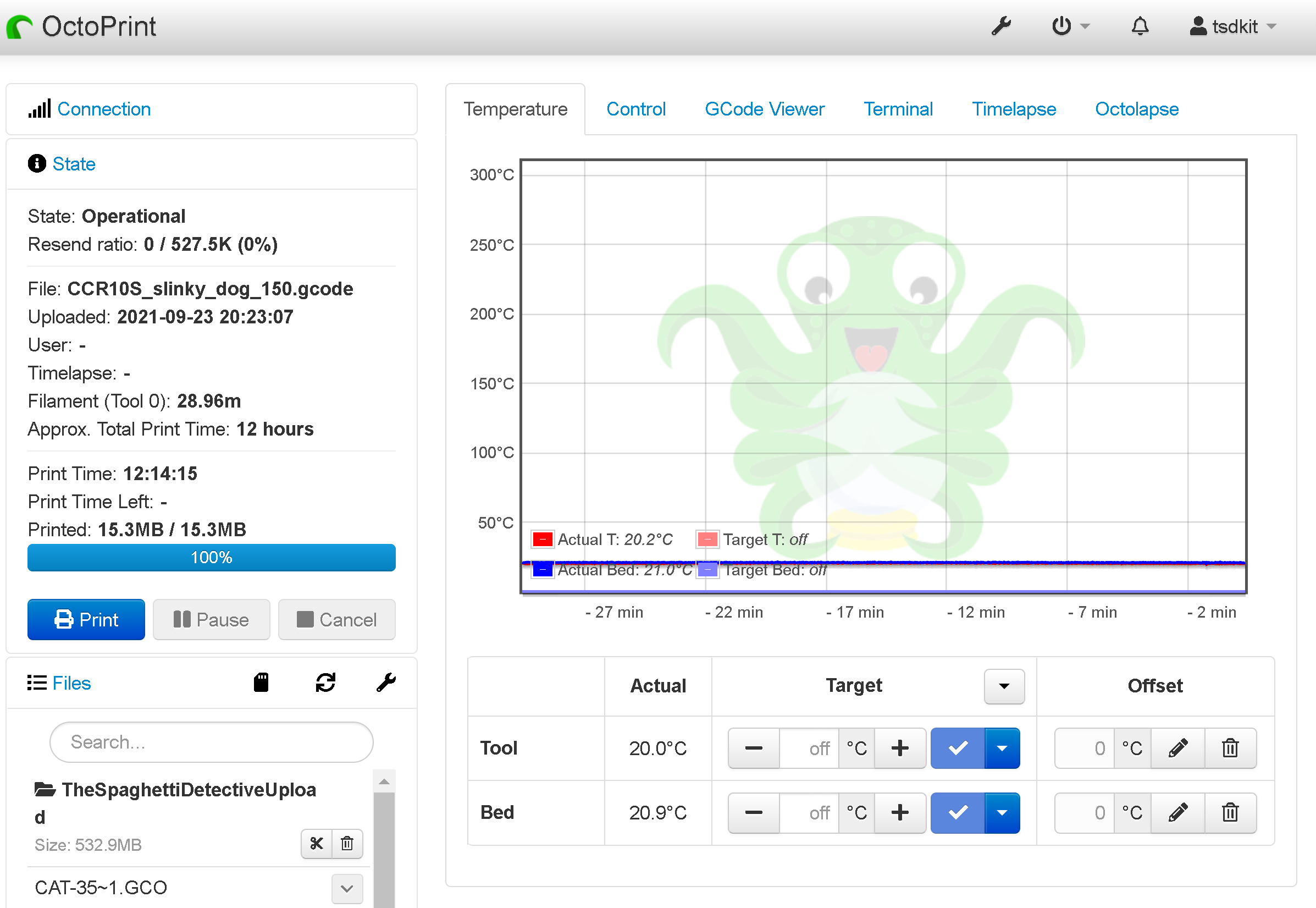 In less than a decade, Raspberry Pi (Rpi) has caught the imagination of 3D printing enthusiasts the world over. It has enabled makers like you to monitor and control 3D printers remotely. OctoPrint and Raspberry Pi, paired together, is a deadly combination and gives you an unprecedented control over your entire 3D printing process.
Sadly with so many versions of the credit-card sized computer available on the market it becomes difficult for enthusiasts to choose the best Raspberry Pi for OctoPrint. And yes, the choice will determine the performance of your 3D printer and the amount of control you have on it.
So read along as we bring you a guide to help you solve this very conundrum of choosing the right Raspberry Pi model for your needs and requirements.
Installing OctoPrint on a Raspberry Pi​
OctoPrint is usually installed on a Raspberry Pi, which is connected to your local network. Once connected, you can access OctoPrint from any web browser or mobile app on your smartphone. If you want help in getting started with OctoPrint, refer to our guide on how to setup OctoPrint.
OctoPrint is compatible with a wide range of operating systems and platforms. All it needs is a suitable Python environment. It can also run on a regular computer and different operating systems, but it takes a few more steps than simply installing it on a Raspberry Pi. Also, since you probably want it to run all the time, the Raspberry Pi is one of the most power-efficient and cost-effective ways to run it.
Due to their open source nature, strong community support, and ability to integrate with a variety of platforms, OctoPrint and the Raspberry Pi make a fantastic pairing to efficiently operate your 3D printer.
Which Raspberry Pi is best for OctoPrint?​
Right now, Raspberry Pi is available in at least a half a dozen different configurations, if not more. The processing speed, memory, and wireless and Bluetooth connectivity of each vary. Finding a Raspberry Pi model that works well with OctoPrint can be challenging. For instance, you run a higher risk of getting low-quality prints and longer loading times when using an older model, especially if a webcam or other plugins are active.
Thankfully, we did the research making it simpler for you to select the best Raspberry Pi for OctoPrint.