The Best Klipper 3D Printers in 2023
· 15 min read
Introduction​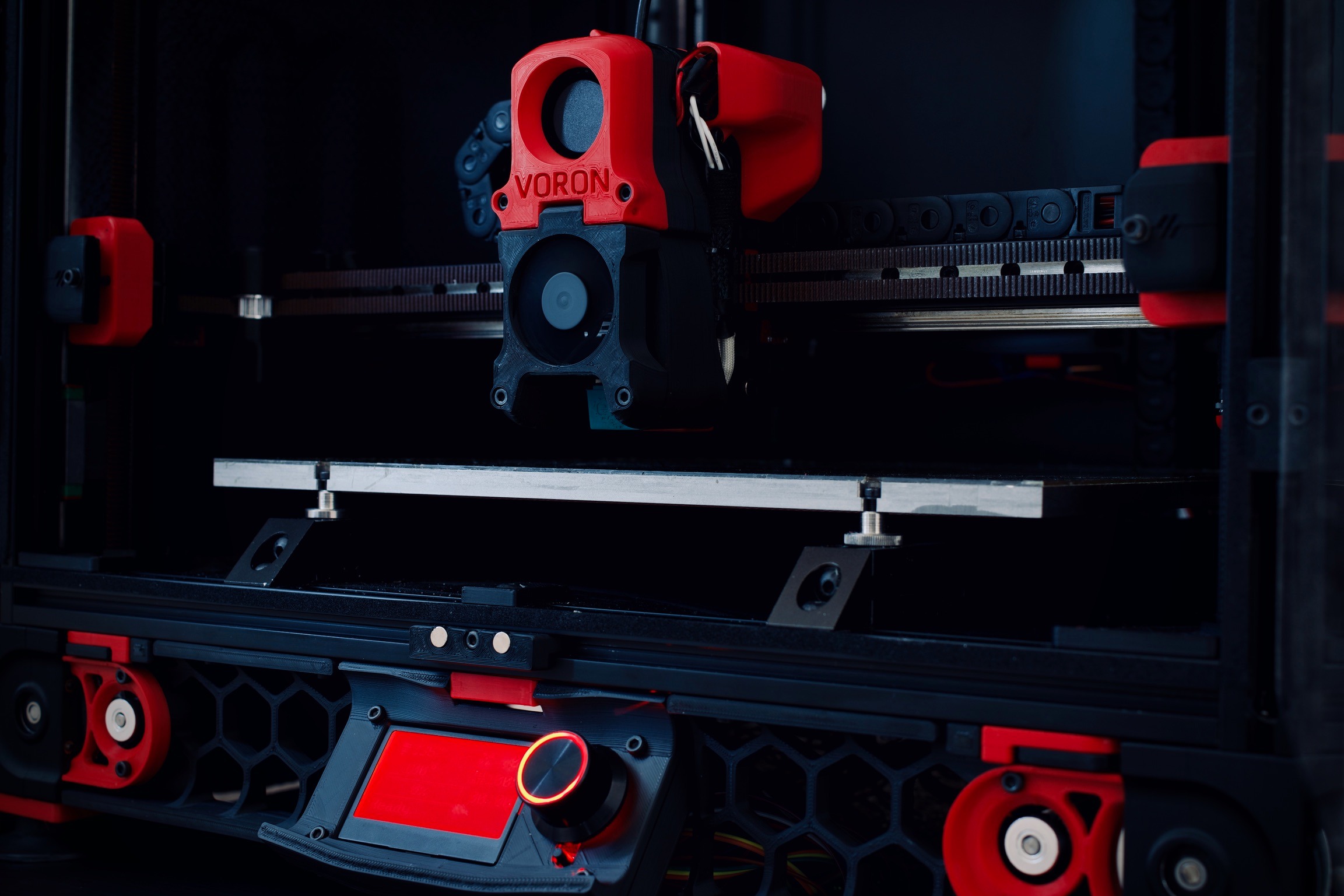 Picture Courtesy: Voron Design
Klipper is quickly becoming a popular 3D printing software among both hobbyists and pros. Klipper firmware for 3D printers has a bright future because of its high printing rates, impressive feature set, and open-source architecture.
In this piece, we'll surf this new wave of Klipper 3D printers. We'll go over the basics of Klipper firmware, look at what makes it so great, and find out which printers use Klipper as their default firmware.
Let's Klipp some printers!
What is Klipper firmware?​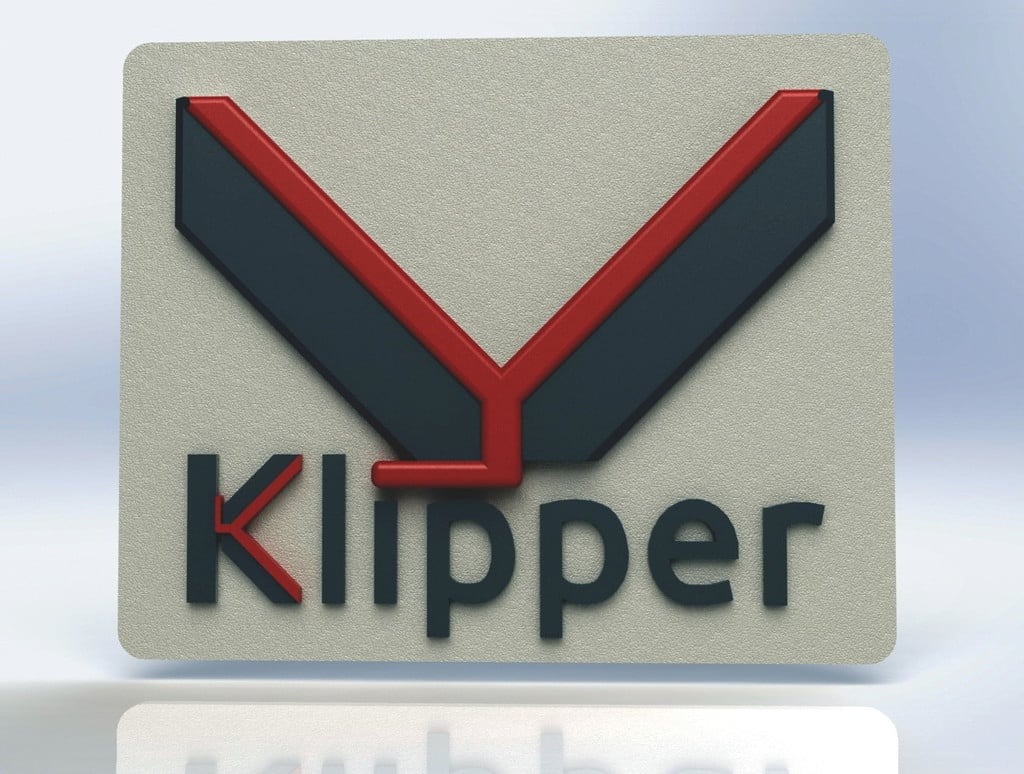 Picture Courtesy : Root-Shell via Thingiverse
Connecting your printer's hardware and software is what Klipper firmware is all about. It executes instructions from the software to operate the printer's stepper motors, temperature, and motion.
In or around 2014, Kevin O'Connor made the initial Klipper source code available. It was very new, and most people didn't know about it yet. Things began to heat up in 2016, and within a couple of years, Klipper emerged as a viable alternative to the widely used Marlin firmware.
Klipper integrates the power of Raspberry Pi with the motherboard of your 3D printer. The Raspberry Pi does all the intricate computations required for the printer's motion and then transmits the results to the motherboard of the machine. This results in quicker print times and precise printer motions without sacrificing print quality.
The 3D printing community has adopted Klipper almost religiously as a result of its steady improvement and extensive feature set. Pressure advance, exclude objects, easy PID tuning, Input shaping, and support for multiple microcontrollers are some of its best features.
All of these features improve the printing experience for the end user. The simplicity of Klipper has led many users to prefer it to the more complex Marlin firmware. It's not hard to see why Klipper is becoming the preferred firmware for 3D printers.
The Voron Project and Klipper's Popularity​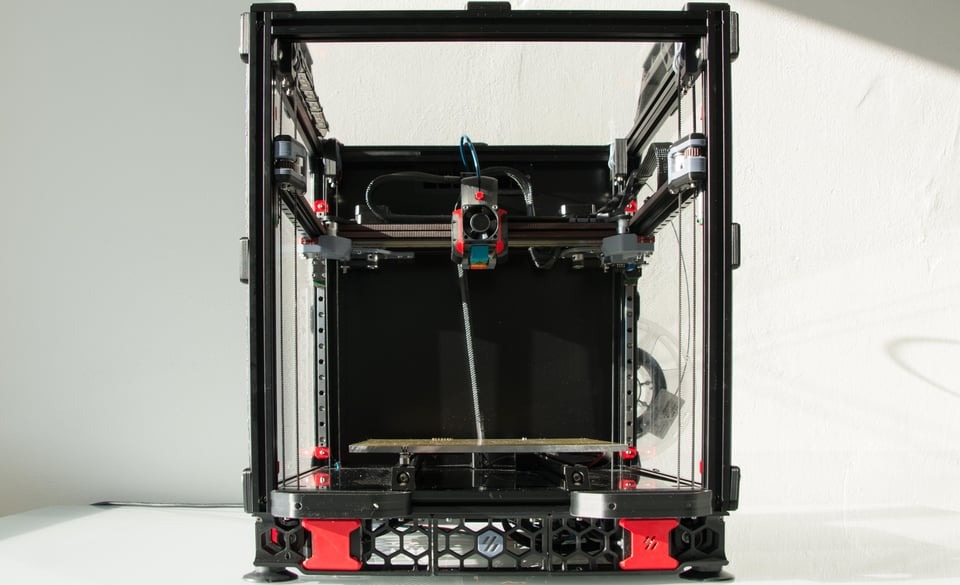 Picture Courtesy: Jasperkm via Reddit
The Voron project was an early pioneer in 3D printer designs that made use of Klipper. The CoreXY layout and rapid printing speeds of these machines made them ideal for production environments.
In 2015, the first plan for a Voron printer came out, and it used the first generation of Klipper software. Every single Voron printer has been using Klipper exclusively since 2015. The Klipper's ease of use and feature set is a perfect complement to the sturdy, industrial look of the Voron printers.
Support from the open-source community for Klipper is another positive outcome of Voron. The online 3D printing community served as Voron printers' primary support system. With the popularity of Voron printers on the increase because of their superior print quality and speed, Klipper also began to attract more users.
The number of people opting to manually install Klipper on their 3D printers has increased since then. However, some users may find it difficult or time-consuming to manually install Klipper. Because of this need, many companies have started selling their own versions of 3D printers that already have Klipper installed.
Klipper 3D Printers​
Klipper's popularity and the community's high-speed printing trend fueled the emergence of Klipper-based 3D printers. Currently, you may purchase at least four or five printers with Klipper already installed.
If these printers are successful, there is no reason why Klipper shouldn't be the default firmware in all future printers. Let's have a look at the benefits and drawbacks of each of these 3D printers using Klipper.
Delta Klipper Printer​
FLSun V400​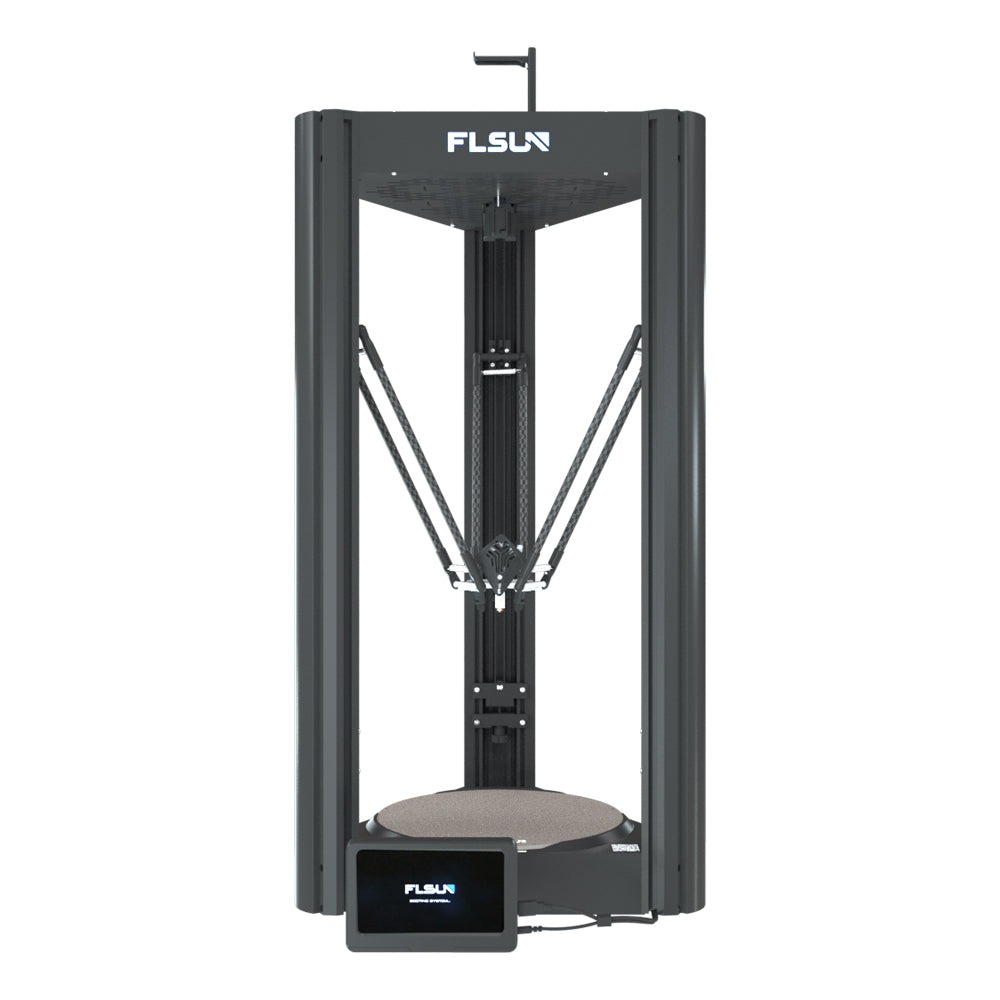 Delta 3D printers are made with speed as their primary goal. The novel mechanical motion, in combination with the lightweight hot-end arrangement, is fantastic for high-velocity 3D printing. The FLSun V400 is not an exception, and the upgrade to Klipper firmware improves its performance even further.
The V400 comes with Klipper instead of Marlin as its software. The printer's central point of control is a sleek touchscreen display on the front. With this screen, you can access all of the printer's options.
The manufacturer, FLSun, claims a maximum printing speed of 400 mm/s for their printer. Printing the 3D Benchy would take a little over 30 minutes at this rate. It makes the rapid prototyping moniker appropriate by reducing printing time by nearly half.
The 300x300x400 mm build volume is ideal for 3D printing substantial objects. The size of the print area is similar to that of large-format printers like the Creality CR 10s or the Kobra Plus series.
Even though the printer has a smaller size than bed-slinger printers, it is almost 1000 mm tall. The spool holder has also been moved higher up. Make sure you have room in your garage for the V400's height.
The V400 is an excellent 3D printer overall. The machine has all the advantages of Klipper, and the huge print capacity is useful for undertaking substantial tasks. If you're looking for a Klipper printer with a large print area, you might want to look at the V400.
Features
Bi-Metal Hot end
7-inches touch screen pad
Large Print Height
Pros
Prints have great surface finish and quality
Compatible with a wide range of materials
The printers take up less space on the desktop
The touch screen is large and easy to use
Company support is reliable and quick
Cons
Needs lots of vertical space
Expensive for the features
Easy and fast auto-bed leveling
Bed Slinger Klipper Printers​
Biqu Hurakan​
The Biqu Hurakan is an affordable 3D printer with some cool extras. It has all the nitpicks of the firmware, including the Klipper's Input shaping feature.
With the Hurakan, you get a modest print volume of 220 x 220 x 270 mm. This makes it a versatile desktop printer suitable for printing a wide range of products. Biqu recommends a printing speed of 60 mm/s for the printer; however, in practice, speeds of up to 180 mm/s are possible with no degradation in print quality.
The printer also comes with an adjustable heat area on the print bed. The center area of the bed may be heated independently for smaller things. Larger prints benefit from heating the entire print bed. You can lower your heating time and energy consumption by a significant amount thanks to this.
The printing experience is improved by the inclusion of features like automatic bed leveling, different connectivity choices, and silent stepper motor drivers (TMC 2209).
The Hurakan's low-powered processor and knob-control display are just two examples of how Biqu has cut costs. The inability to use a direct extruder also reduces the variety of materials you can print with and the quality of your prints.
However, the Hurakan stands tall among 3D printers that cost less than $400. This machine has a lot going for it, like its speed, performance, internet connection, and the fact that it gives you the full Klipper experience.
Features
BIQU MicroProbe
TMC 2209 silent stepper drivers
Selective print bed heating
Pros
Multiple connectivity options
Decent print area
Heat bed reaches high-temperatures quickly
Cons
The Bowden extruder is not suitable for flexible filaments
Knob-style display screen feels outdated
The printer takes some time to boot up and start
Neptune 4 and Neptune 4 Pro​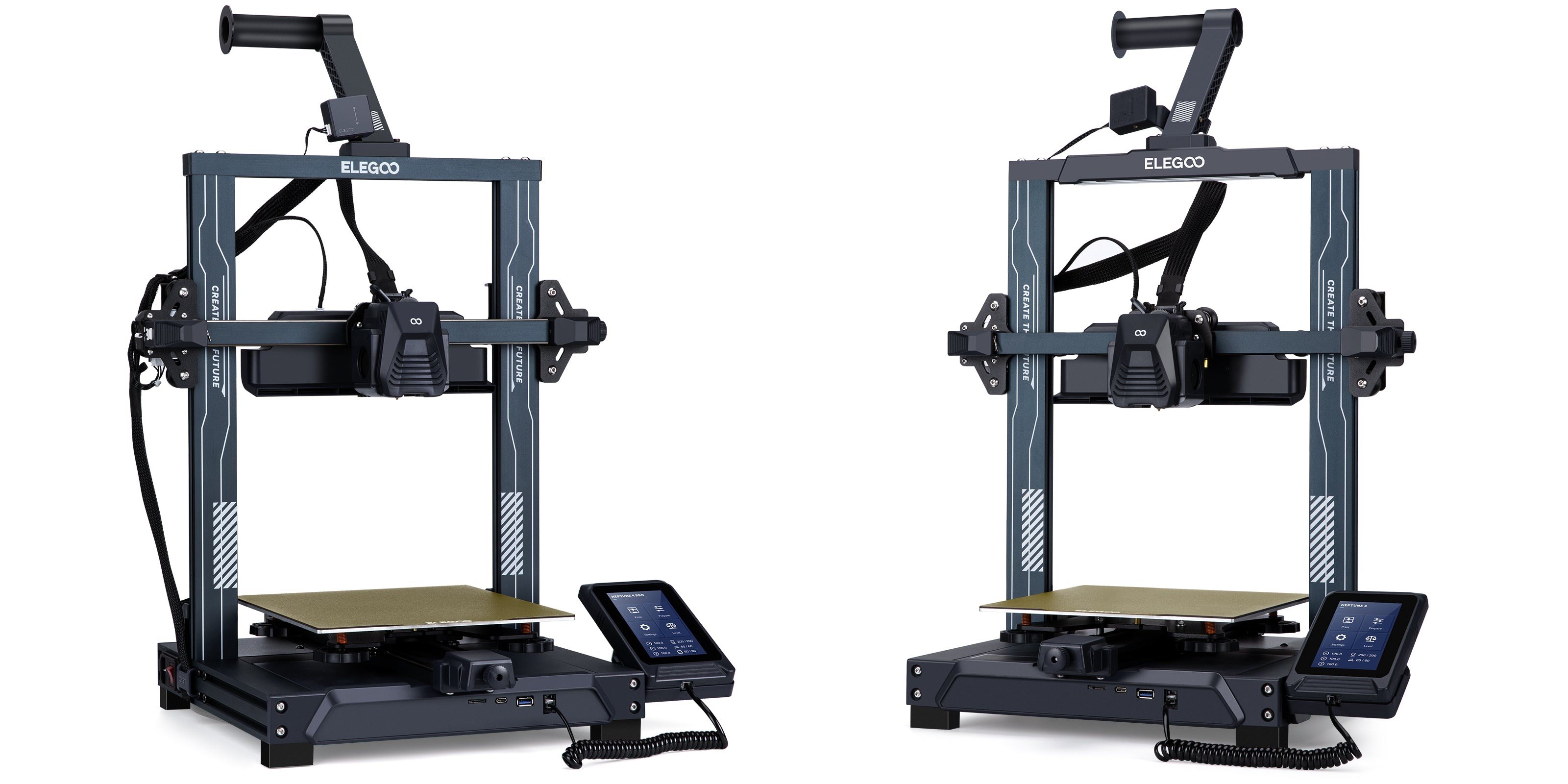 The Neptune 4 and the Neptune 4 Pro are beginner-level Klipper 3D printers. Because of their low cost and extensive feature set, these 3D printers are perfect for anyone just getting their feet wet in the field.
The maximum print speed for both printers is 500 mm/s. At this speed, you can 3D print a Benchy in just 20 minutes. It's a remarkable accomplishment for a bed slinger 3D printer and a fantastic bargain, given the low cost of these devices.
The design of both the hot end and the cooling fan is optimized for rapid 3D printing. You get a volcano-style hot end and nozzle that delivers a high flow rate of filament. Your layers should cool down far quicker than before, thanks to the six cooling fans installed on the X-axis gantry.
The ability to selectively heat the print area is built within the print bed. It's nice to see this innovation even in low-end printers, as it reduces heating times and energy costs. Additional features, such as a removable touchscreen display and Ethernet connector, enhance the printer's practicality.
The usage of MKS-based motherboards is the main issue with Neptune 4 printers. These do not have a built-in wireless modem. Thus an external WiFi adapter or wired network connection is required for online use. As a further downside, certain users may be restricted by the need to employ expensive, custom nozzles.
The Neptune 4 printers are still on pre-order, though, and it might be a while before they are available in your area. Nonetheless, the speed is great, and the print quality remains consistent even when printing quickly. If you want to replace your old printers with Klipper, but you're on a tight budget, these are the machines for you.
Features
300°C High-temp Nozzle
Removable Capacitive Touchscreen
Segmented Heatbed (Neptune 4 Pro)
Pros
Priced under $300
Excellent filament compatibility
The touch screen is responsive and easy to use
Print bed heats up fast on both printers
Cons
No provision for WiFi on board
Some users have reported quality control issues with MKS boards
Still in the pre-order stage
CoreXY 3D Printers​
Kingroon KLP1​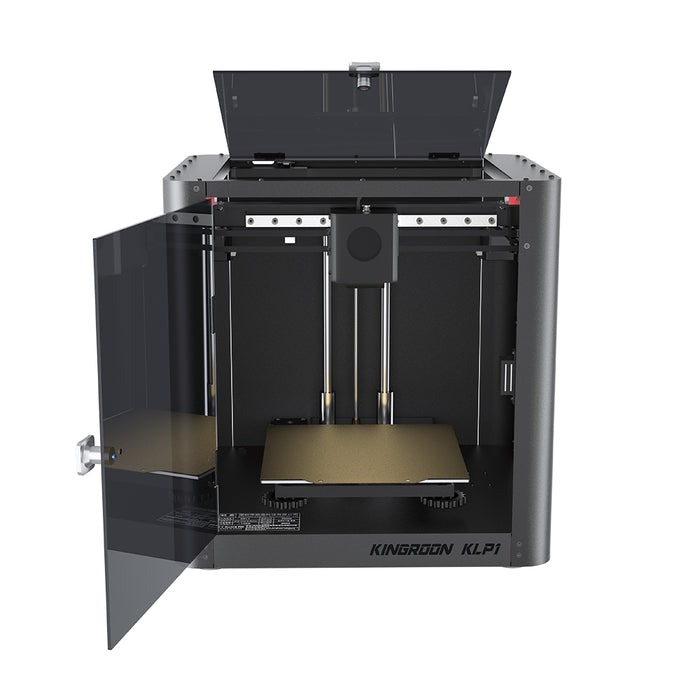 Kingroon's printers have been gaining popularity in the 3D printing world because of their high quality and low price. Their newest product, the KLP1, is the first to ship with a CoreXY system and Klipper already installed.
Klipper's main benefit for fast printing is the CoreXY motion mechanism. The print gantry stays steady, and the printer can print at rates of up to 350 mm/s. The KLP1's motion is now even more fluid and accurate, thanks to the addition of linear rails on the X and Y axes.
There are two gears in the direct-drive extrusion system, and they work together to grab the filament and pull it smoothly toward the hot end. The 5015-component cooling fan is significantly larger than the fans used in most printers.
The KLP1's print size may be its only real drawback for now. When compared to other printers on the market, the 210 x 210 x 210 mm print volume is on the small side. In spite of this drawback, the printer is ideal for printing with temperature-sensitive filaments thanks to the entire enclosure.
Although the KLP1 is still in its infancy, the $379.00 price tag is a steal if you can get your hands on the printer (pre-order). The printer meets its quality and performance promises as advertised, making it ideal for both amateurs and professionals.
Features
350mm/s High print speeds
CoreXY Structure & Linear Rail Guides
Multi-Interface Options
Pros
Fully enclosed design
Smooth and precise motion with linear rails
Fast auto bed leveling
Solid build quality
Excellent pricing
Cons
Limiting print area
Not yet shipping worldwide
Limited support and user community
Why and Why Not Should You Use Klipper Printers?​
We've considered the printers and their features, but what about their pros and cons? In this section, we'll cover some of the common advantages and drawbacks of owning a 3D printer with Klipper.
Benefits​
Fast Printing Speeds​
Among the many benefits of the Klipper 3D printer is its rapid printing speed. You can print approximately five times as fast as on a Marlin printer without sacrificing quality.
Thanks to the rapid print rates, you can quickly test out new designs and refine existing ones. You may reduce product design cycle times by rapidly iterating from concept to prototype.
Faster print speeds also mean shorter print times for the average 3D printer user. You'll be able to spend less time waiting for prints and more time appreciating them.
Easy Customization​
Klipper's flexible design allows it to be altered to fit individual requirements. You may make modifications by editing a plaintext configuration file and then applying those changes with a simple reboot. The Klipper Macros are a great example of such customization. You can very easily add custom macro buttons to execute a variety of actions for your printer.
In Marlin, you'd have to flash the whole software again after adding anything new. It's time-consuming, and you might end up losing some of your customized settings in the process. And there are no macros in Marlin by default.
You also have the Klipper themes which let you personalize the interface of your Klipper system. It's a great way to ensure some uniqueness and change the looks of the user interface if you're bored with a single design.
Multiple Interface Options​
The web interface is the primary focus of Klipper's design. That's why all Klipper-compatible printers have built-in WiFi or Ethernet connectivity. You can now use your printers even while you're not physically close to them. The whole Klipper UI is browser-based, so you can use any old tablet or smartphone to operate the printer.
Then there's the KlipperScreen display, which acts as a central hub for your printers and features a touchscreen interface. From here, you may access every feature of your printer or use it to manage many machines at once.
Disadvantages​
No Plugin Support​
Almost no plugins are available for usage with Klipper 3D printers. There isn't a plugin for controlling the power supply unit (PSU), accessing the LED lights, or anything else that Octoprint has.
Although much of the functionality available from the Octoprint plugins is already included in the Klipper firmware. Still, being compatible with plugins makes it easy to add new features and make the machine work better.
Limited Support​
Commercial Klipper 3D printers have just recently been available. There isn't as big of an audience for them as there is for more established Marlin printers. Because of this, getting help from the community in the event of an emergency is a little more challenging.
Even the producers of 3D printers have had limited exposure to Klipper devices. As a result, you can't put all your faith in them, despite the fact that they might be of tremendous assistance in some situations. This is a bit of a challenge for first-time users who have little experience with 3D printing.
The quality of the service, however, should hopefully increase as more and more printers use Klipper.
Should You Buy a Klipper 3D Printer Now?​
Possibly, Yes. We place Klipper around the time that Marlin did in the early days of 3D printing. It's always being improved, its user base is expanding daily, and it has far too many practical applications to be ignored. The Klipper vs. Marlin firmware race is getting serious.
However, your current choices aren't exactly abundant. It may be some time until a significant number of 3D printers have Klipper, as manufacturers are only just beginning to incorporate it into their products.
If you want to add a new 3D printer to your current setup but don't want to deal with the hassle of running Klipper on another printer, you can choose any of the above choices.
However, if you've never used a 3D printer before, it's best to start with a Marlin machine. They have a better support community, and you'll get plenty of help and assistance in your journey.
Try out Obico for Klipper​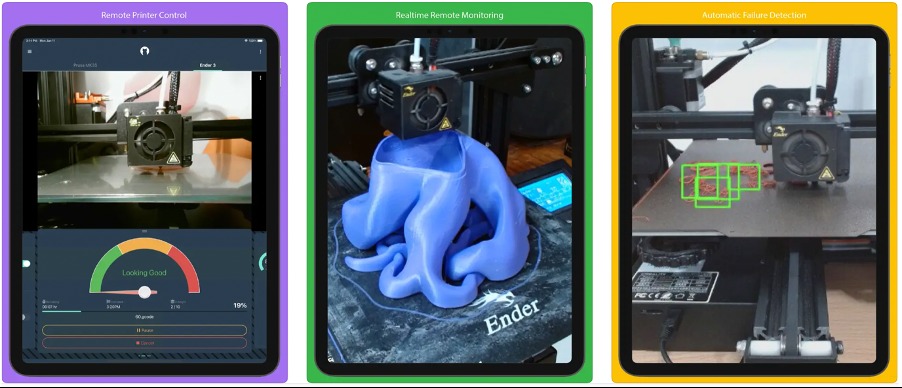 The no-print failure point in 3D printing has not been reached, even with Klipper. Even though Klipper does provide remote access, it is only for machines inside the same local network. You can't manage your printer when away from home or while using mobile data.
Enter Obico.
Obico, which used to be called The Spaghetti Detective, takes care of all your online 3D printing needs. It uses AI and clever machine learning algorithms to detect and determine any print failures. Obico's print quality monitoring system has improved greatly thanks to a massive data set of over a million hours of printing video.
Attach a Klipper webcam, and you'll be ready to go. Obico not only tells you when a print job fails, but it also gives you full power over your machine from anywhere in the world. Anywhere you have an internet connection, you may initiate and cancel print jobs, see print history, watch time-lapse films of prints, and much more.
There's also the new Klipper tunneling feature that you can use with Obico. Tunneling allows you to safely access the Klipper web interface from within the Obico app. It's the professional equivalent of installing a Klipper interface on your computer.
Obico is basically your 3D printing assistant when you aren't at the machine. Obico provides everything you might want it to do, from helping you manage the printer to identifying potential print problems.
Download Obico for Klipper from the Apple App Store or the Google Play Store to try it out. If you have any questions about how to use the program or run into any problems, the Discord community is there to help.